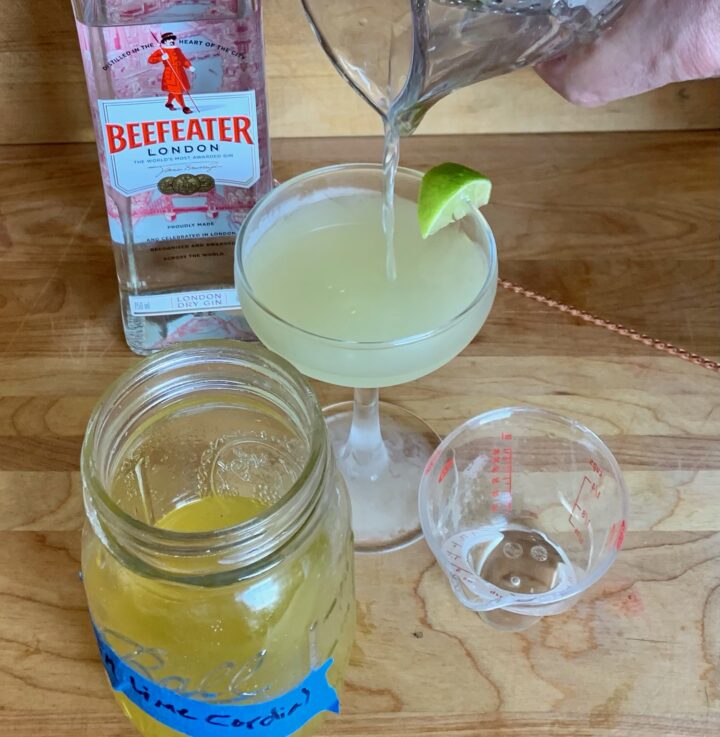 The gimlet, one of the great cocktails gets a new treatment here.
Last week, I'd put up a question on Instagram what were people's ratio for this popular sour? Among the many excellent responses was one from Jeffery Morganthaler (@jeffmorgan on Insta), the Portland-based bartender of Clyde Commons in Oregon and the author two books about cocktails and cocktail culture,commented that he made his own cordial, eschewing the lime juice and simple syrup added to gin.
When I asked him to be on tonight's Friday cocktail hour at 7pm Eastern (I'm @ruhlman), he was game and we've decided on the gimlet. Watch it here.
Now I've done The Gimlet, for the Friday cocktail hour, specifically David Lebovitz's brilliant rosemary gimlet. Bless him for showing up for our Instagram dialogue. And I knew that technically, at least since Raymond Chandler wrote The Big Sleep, that a gimlet was equal parts gin and part Rose's Lime juice, what has become a nasty lime-flavored corn-syrup. The history goes back hundreds of years when the British realized that lime juice (vitamin C) prevented rickets. A man named Rose learned to preserve lime juice and this would become Rose's Lime. Simon Difford has the whole gimlet and Rose history here.
Jeffrey forbade Rose's lime at his bar. But he missed what he said was the bite a bit it gave to a gimlet, which you don't get from the gin-lime-juice-simple-syrup mixture, which has become the modern gimlet. (I know some consider this version simply a gin sour, that a gimlet requires the cordial. I disagree. We don't call a Daiquiri a rum sour—a gimlet with rum rather than gin—we call it a Daiquiri, and it's a great drink.
His lime cordial, and how it came to be, is on his site and it's a fabulous addition to one's cocktail repertoire. Would make a killer Daiquiri. Two parts spirit, one part lime cordial.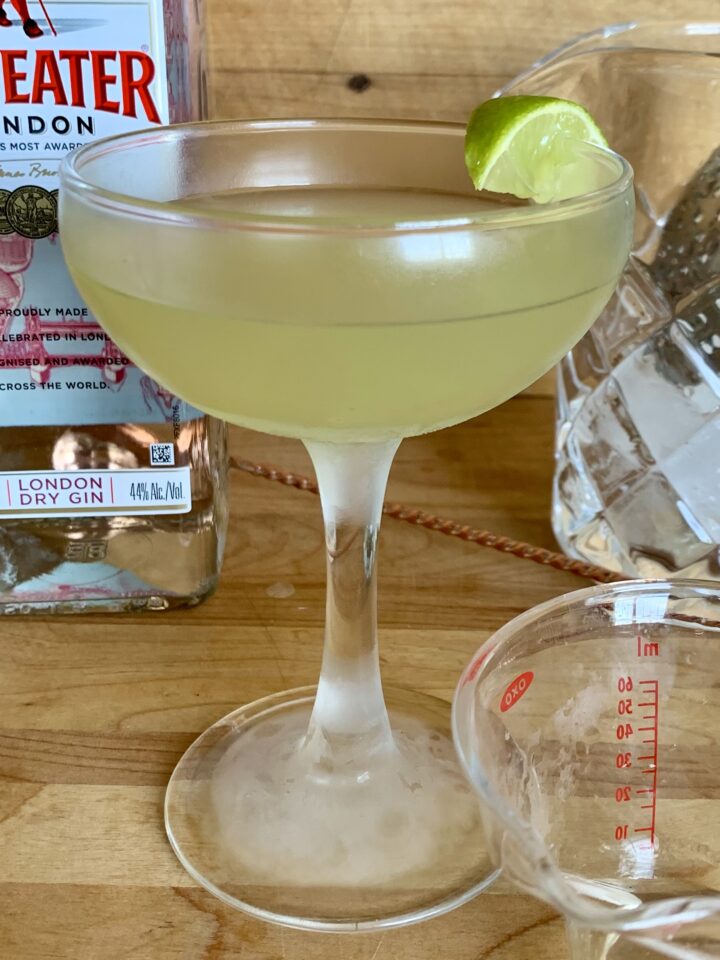 Here's a link to our Instagram discussion (with a great Yeats poem!). A traditional gimlet these days is 2 parts gin to 1 part each lime juice and simple syrup (some feel that ¾s part lime juice and simple syrup is ideal). What follows is the recipe for the Jeffrey Morganthaler gimlet as well as his fabulous lime cordial. This connection with Marganthaler, the cordial recipe and cocktail, is one of the great things social media allows. I love it.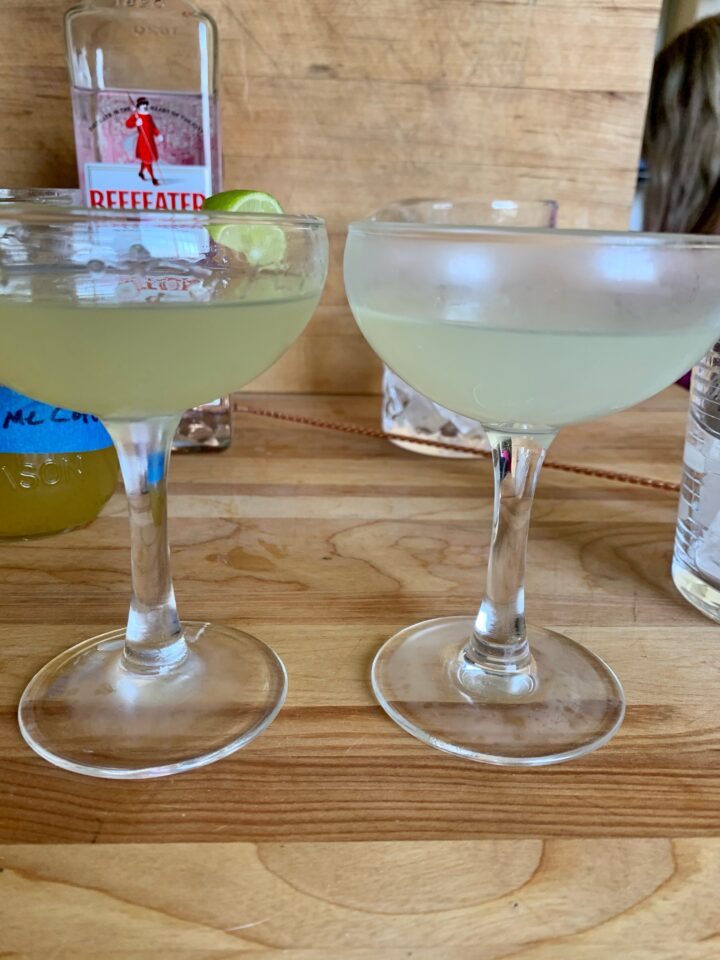 Now, my wife, Ann, did not appreciate "the bite." It was too sweet-sour for her and she shivered. We compared Jeffrey's and a traditional one using lime and simple syrup. The later is much milder. I'm really liking Jeffrey's version. Much more complexity.
Happy Friday cocktail hour everyone! More tomorrow in my twice-monthly free newsletter, hope you'll have a look and even sign up!
Stay healthy everyone!
The Gimlet, from Jeffrey Morganthaler
The classic gin-lime cocktail, with a homemade lime cordial
Ingredients
2

oz

gin

(or 3 depending on your day)

1

oz

lime cordial

(or 1.5 oz, ditto, 2:1 ratio)

1

lime wheel
Instructions
In a mixing glass, combine the gin and the cordial. Add ice and stir for 15 seconds or longer. You really do want some dilution as his cordial really delivers a bite. Strain into a chilled coup. Garnish with the lime wheel.
Lime Cordial, by Jeffrey Morganthaler
A great all-purpose lime cordial, far superior and fresher than Rose's Lime
Ingredients
1

cup

sugar

(250 grams if you have a scale)

1

cup

water

3

tbsp

lime juice

1 ½

tbsp

lime zest

2

tbsp

citric acid

(available at Amazon and elsewhere)
Instructions
Combine all the ingredients in a small pan. Bring to a simmer until the sugar has melted.

Pour into a blender and blend (remove the lid's cap and put a towel over it to keep it from exploding the top off). Strain and chill. OR pour it into a container and let the flavors infuse for a day or two, then strain.