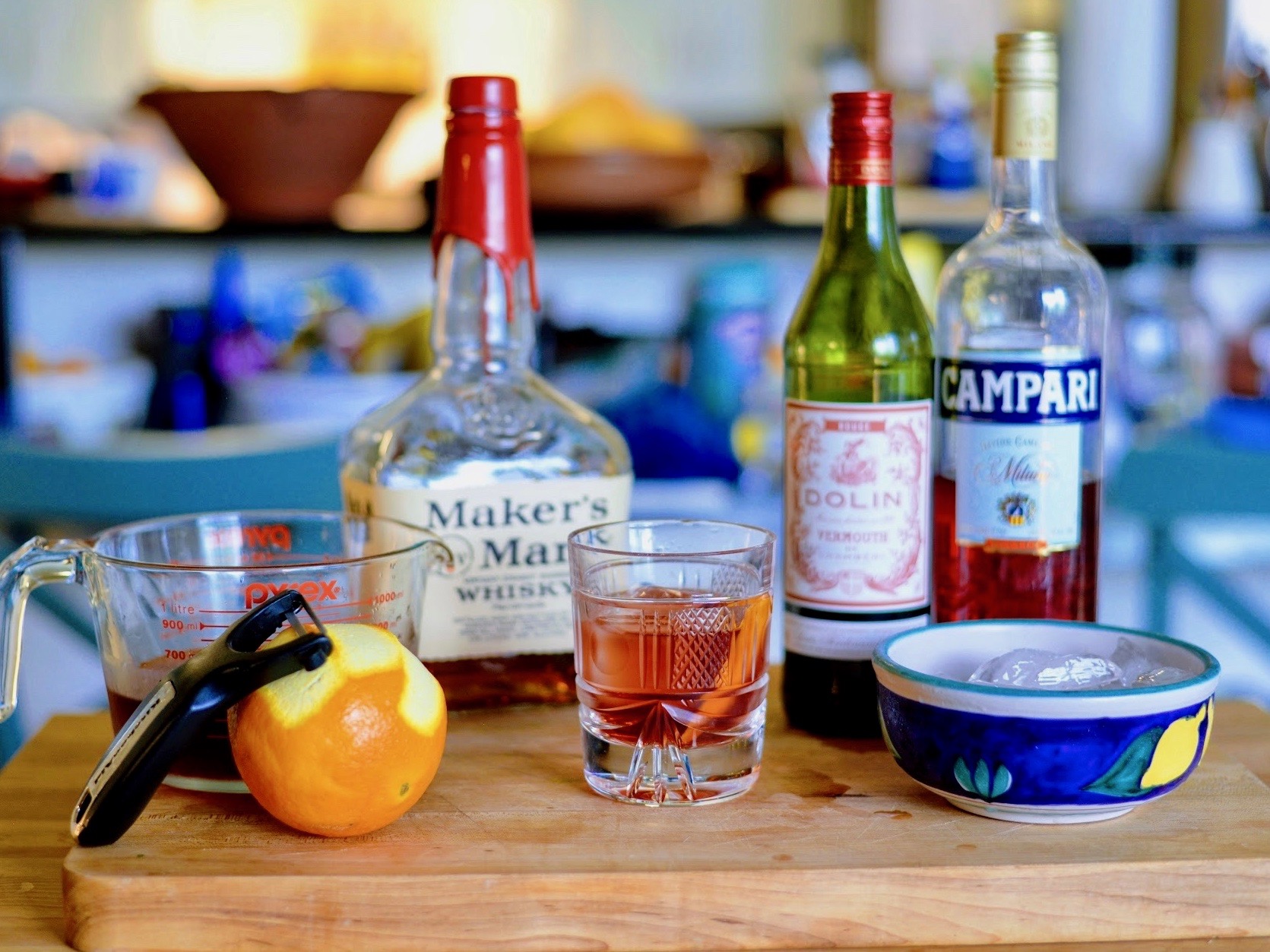 Some cocktails allow you to time travel. They can take you back to a specific time when you had an especially fine example of one. The Boulevardier, not unlike the gin and tonic, takes me back to Treman, on the Bread Loaf campus, the cottage where fellows at the oldest literary conference in the country room and wherefaculty congregate. The last time I was there, the subject of cocktails came up, as it will, and the writer Chris Castellani announced that he had brought the fixins for a Boulevardier—could he make one for us.
Indeed, he could!
This is a negroni variant, swapping in whiskey for the gin. Proportions vary depending on who's making it. To be consistent with the negroni, you would use equal parts bourbon, vermouth, and Campari. I, as with the Negroni, find this ratio to be a bit too sweet and so double the amount of bourbon.
Chris, who is also the artistic director of Grub Street in Boston, one of the country's leading creative writing centers, made the drinks for us and my wife, Ann, who was also on the faculty that summer, and we enjoyed this fabulous elixir on the porch in the summer twilight. Photographic evidence shows that Chris, who was soon to publish Leading Men, his excellent novel reimagining the relationship of Tennessee Williams and Frank Merlo, had brought Aperol as the bitter component (an acceptable variation, one that might allow for another great summer cocktail, the Aperol spritz later in the week). And now that I think about it, Chris and his husband were the last people Ann and I had for dinner before lockdown this past winter.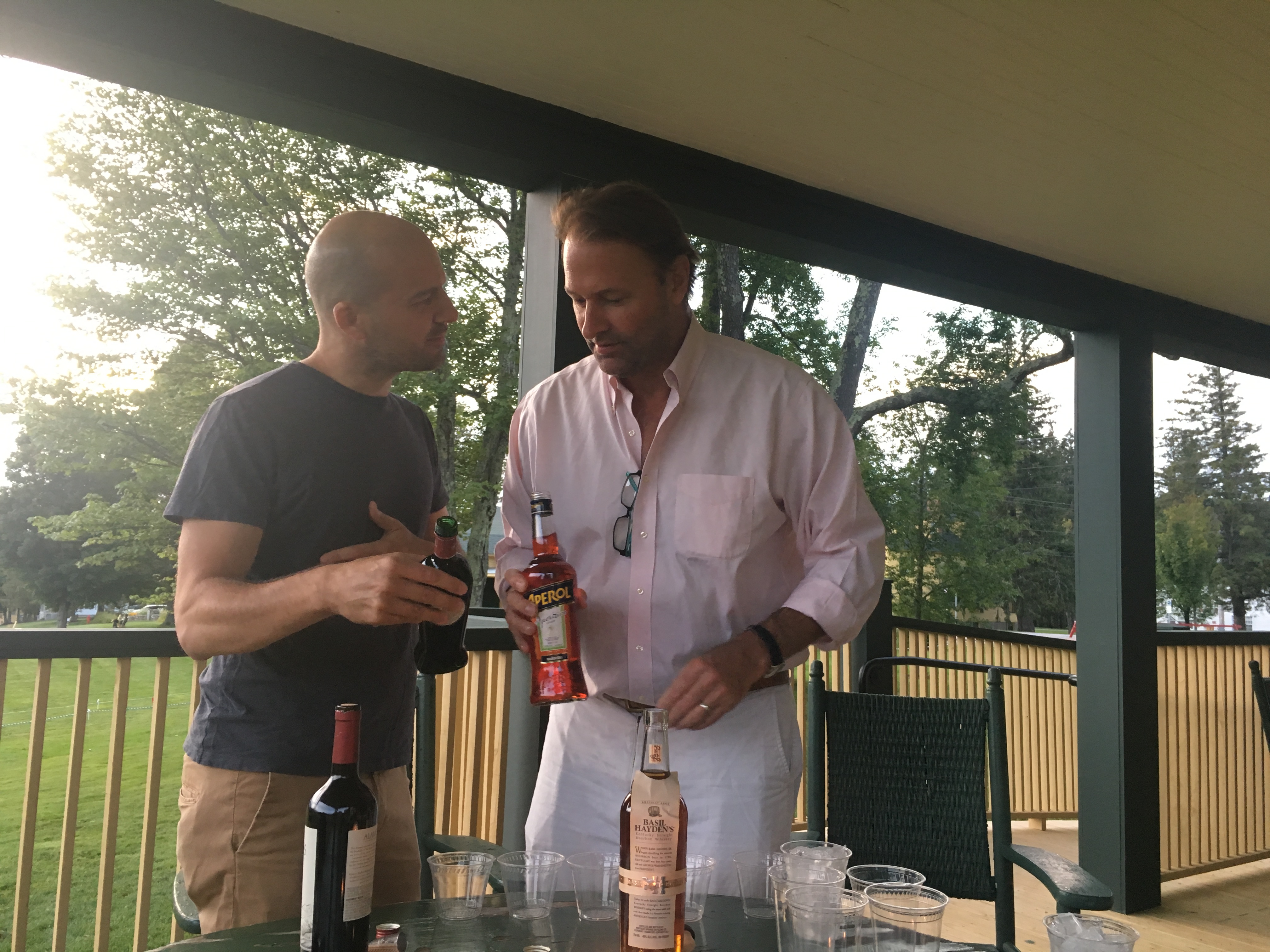 So cheers to all on this Friday in the time of Covid—we'll be having Boulevardiers and remembering more carefree summers past and imaging more carefree summers in the future, together.
The Boulevardier
A classic Negroni variant, here done as a group cocktail for four.
Ingredients
8

ounces

bourbon

4

ounces

sweet vermouth

4

ounces

Campari

4

orange twists
Instructions
Combine the liquids in a large measuring glass (I use a 4-cup Pyrex measure).

Fill the measuring glass with ice and stir to chill.

Strain into a frosty coup or into a double-old fashioned with ice.

Garnish each with an orange twist.
Notes
This is one of many great cocktails that can be made in batches, well before serving. When you use an actual measuring cup you can simply pour the ingredients to the desired markings on the glass. This will make two cups exactly (plus a little extra once the ice melts).