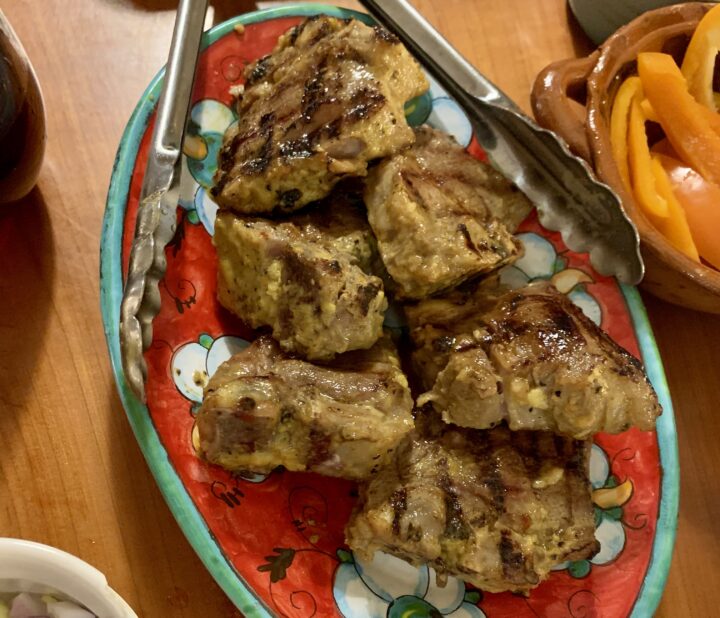 Here is a fabulous marinade for lamb chops from chef Jimmy Bradley. See my newsletter for the story behind it publishing this Saturday. Marinated lamb chops, grilled lamb chops are one of my favorite dishes.
Or just use the recipe. It's a fabulous (curry is the key), no matter how you cook them. Though they're best on a grill.
Lamb Marinade
A fabulous mustard and curry marinade of lamb chops
Ingredients
2-3

cloves garlic crushed or smashed and roughly chopped

2

tbsp

Dijon mustard

1

tsp

curry powder

1-2

tsp

chili flakes

1

tbsp

honey

juice from ½ lemon

2

tbsp

extra virgin olive oil

6

lamb chops, seasoned in advance with salt

water as needed
Instructions
Combine all the ingredients except the water and the lamb chops in a large zip-top bag.

Put the lamb chops (which you have salted long enough in advance that the salt has dissolved) into the bag. If you think you need it, add a couple tablespoons of water to help distribute the marinade. Press the air out of the bag and refrigerate for 24 to 48 hours.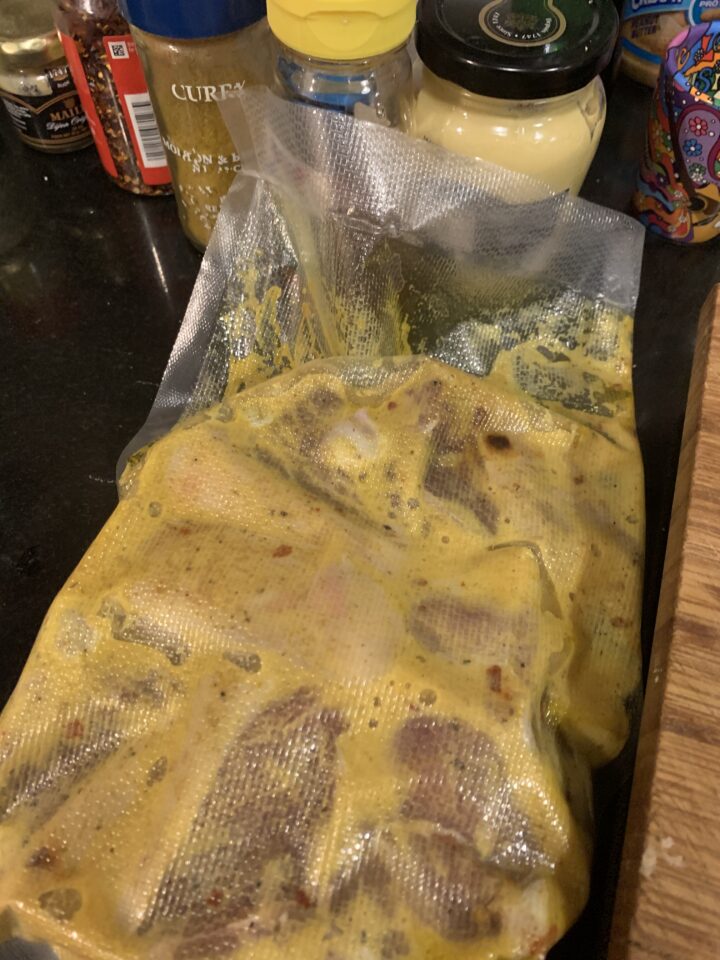 Grilled Marinated Lamb Chops
Instructions
Remove the lamb from the marinade, leaving as much of the marinade on the chops as you like. Best to remove them from the fridge 4 to 6 hours before cooking.

Start a hot fire if grilling. Next best: Grill pan, very very hot, top and bottom both. Next best, broiler.

Grill or broil three minutes per side or until medium rare. Let them rest for a few minutes before serving.