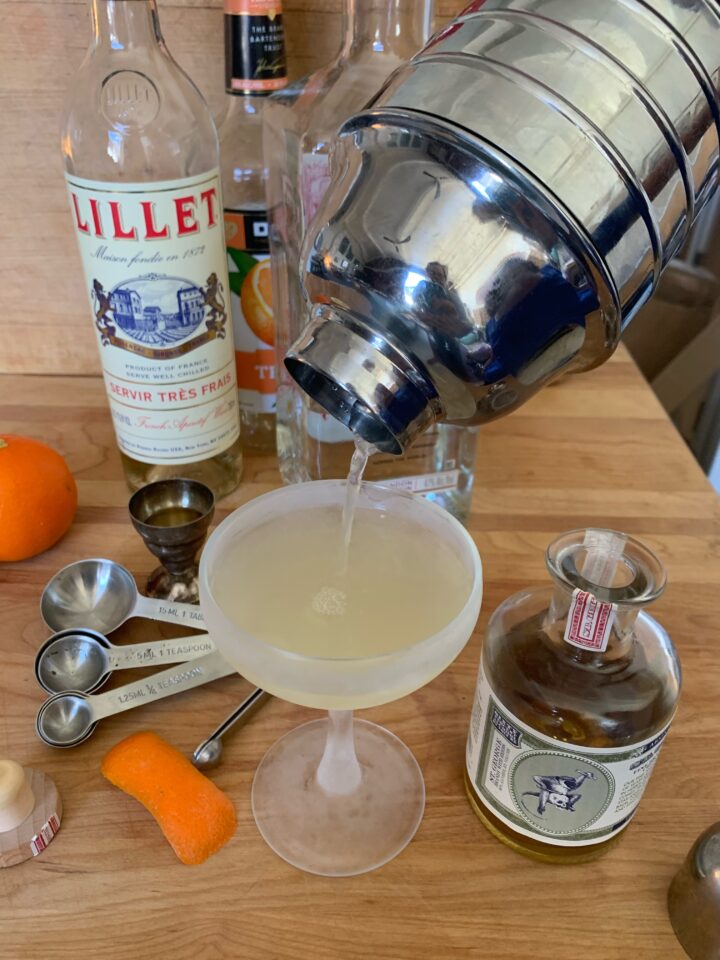 The Corpse Reviver #2 is a deceptively complex cocktail very much worth making if you have the ingredients. It's basically a sour—orange liqueur balancing the lemon juice (the same happens with lime in a margarita), but there is also the floral notes of the Lillet Blanc, a French aperitif, and the ingenious addition of absinthe.
The origins of the Corpse Reviver #2 (the #1 is 2 parts each Cognac and Calvados and 1 part sweet vermouth) reputedly dates to the late 1800s, but all seem to agree that it was popularized by Harry Craddock, bartender at London's Savoy Hotel with the 1930 publication of his book, The Savoy Cocktail Book.
I don't think it ever caught on in the US (we were still under prohibition when it was popular in London). And by the time WWII was over, whiskey was the common spirit here. As gin became ascendant in the 50s and 60s (to be supplanted by Vodka), I don't know if anyone knew about the Corpse Reviver #1 or #2.
My guess is that in the late 90s, and the Aughts, the craft cocktail movement happened. Bartenders scoured old tomes for ideas. I'll have to make a #1 because that doesn't seem to be that popular. I'm very happy that the Corpse Reviver #2 was revived. It's a splendid cocktail!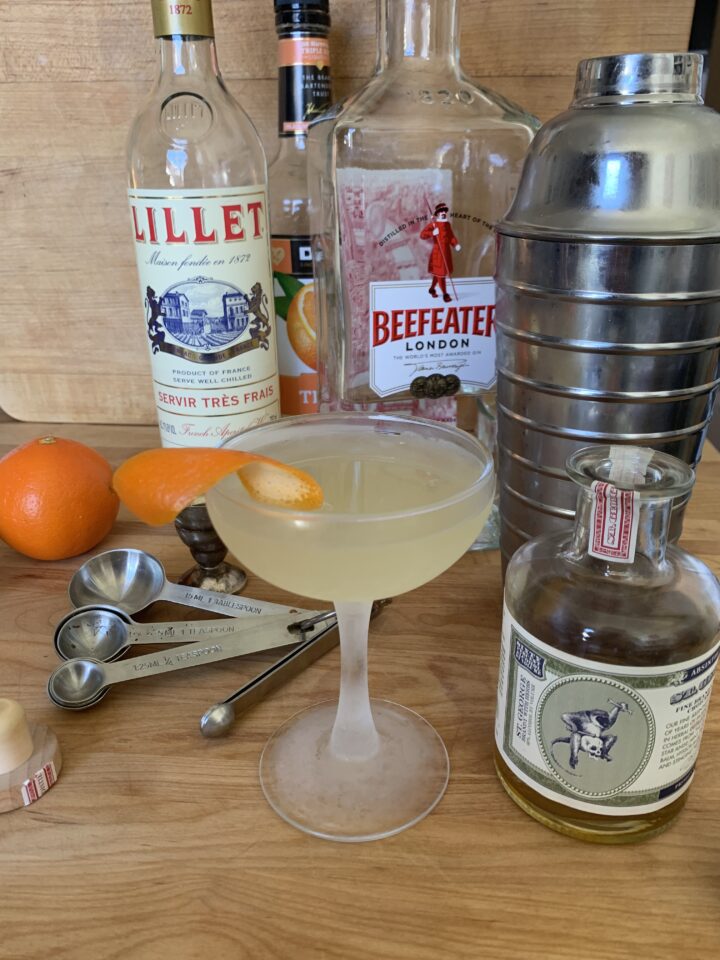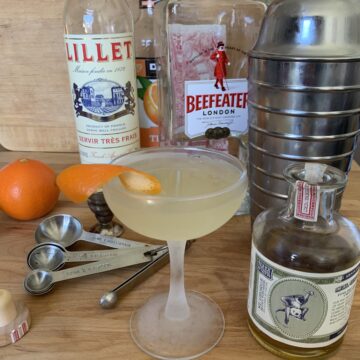 Corpse Reviver #2
A delicious gin-based cocktail, seasoned with absinthe.
Ingredients
1

ounce

gin

1

ounce

Lillet Blanc

1

ounce

orange liqueur

preferably Cointreau

1

ounce

lemon juice

½

tsp

absinthe

1

orange twist
Instructions
Combine all ingredients in a shaker. Fill with ice. Swirl till well chilled. Strain into a chilled coup. Garnish with orange twist.