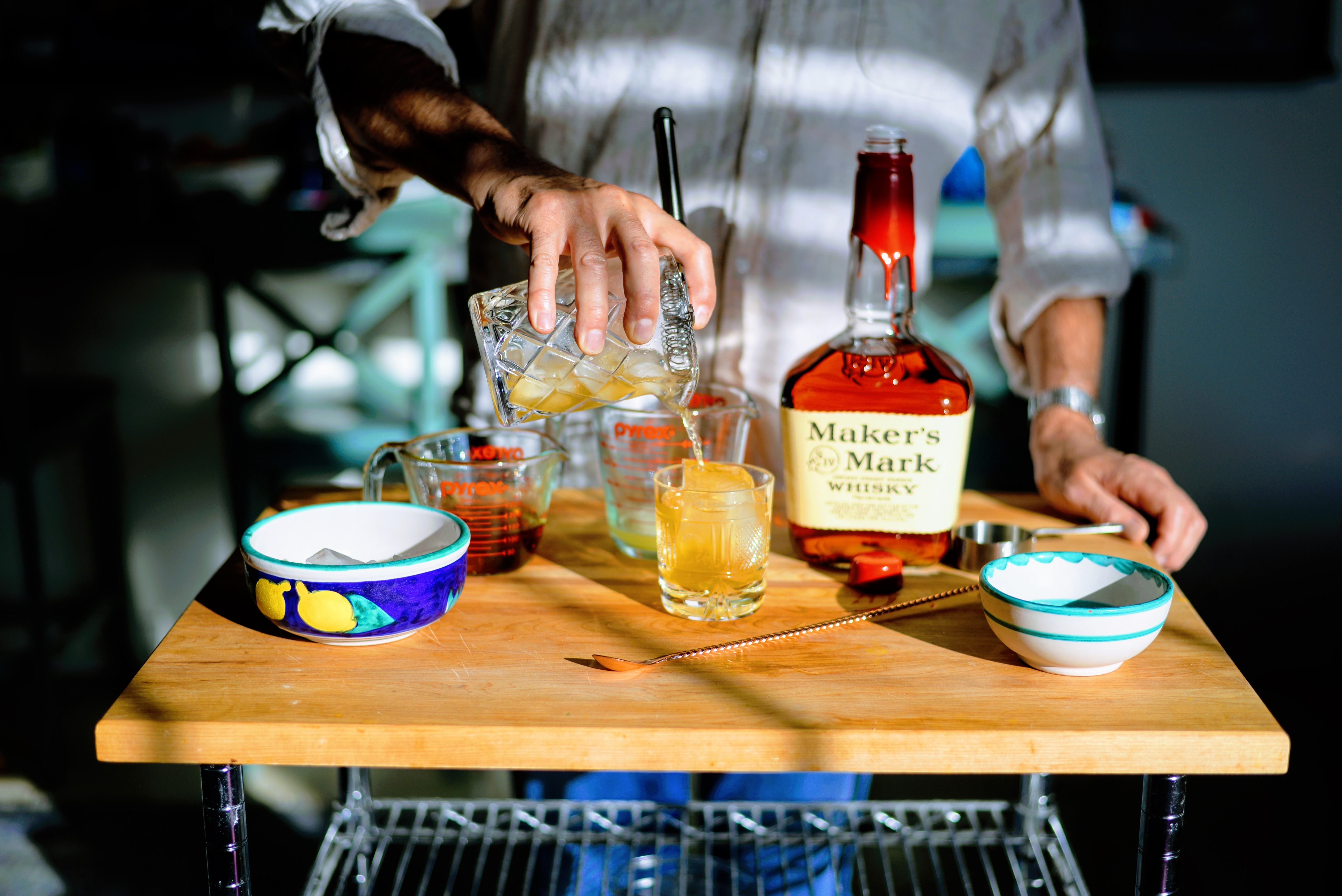 So delighted was I by Kevin O'Connor's promotion of Persimmon restaurant's curbside cocktail program (see video below), that I asked him for a cocktail for today and he sent a Persimmon's cocktail for this Sunday. He had already made the labels for the bottles: an Arnold Palmer. Brilliant.
We've come to love flavoring our simple syrup—with leftover squeezed lemons and limes for citrus simple syrup, rosemary for David L's Rosemary Gimlet—so were were eager for Kevin's suggestion of making a tea simple syrup, and making a bourbon sour using lemon for a bourbon Arnold Palmer. It's fabulous.
Kevin he'd be using a black tea. All I had in the way of dark teas was Earl Grey, my go-to tea in the afternoon. Keven said it would be most excellent, if I used Earl Grey, to garnish with fresh bergamot of you had access (pronounced bur-guh-maat, btw). Excellent call but hard to find right now on the west side of Providence.
Happily, a twist works just fine.
Hope you're all supporting your local restaurants so that they're here when it's safe to go back. And cheers to lasting through another week of quarantine. Happy Friday everyone!
Bourbon Arnold Palmer
The lemon-iced-tea refresher becomes a cocktail
Ingredients
½

cup

strong Earl Grey tea

½

cup

sugar

¼

cup

lemon juice

½

cup

bourbon

2

lemon twists
Instructions
Combine the tea and sugar in a glass measuring cup and heat in microwave until sugar is dissolved. (It's best to do this well in advance and chill the simple syrup.)

Combine ¼ cup of the simple syrup with the lemon juice and bourbon in a mixing glass. Fill it with ice, stir and strain over ice into two glasses.

Garnish each with a twist.