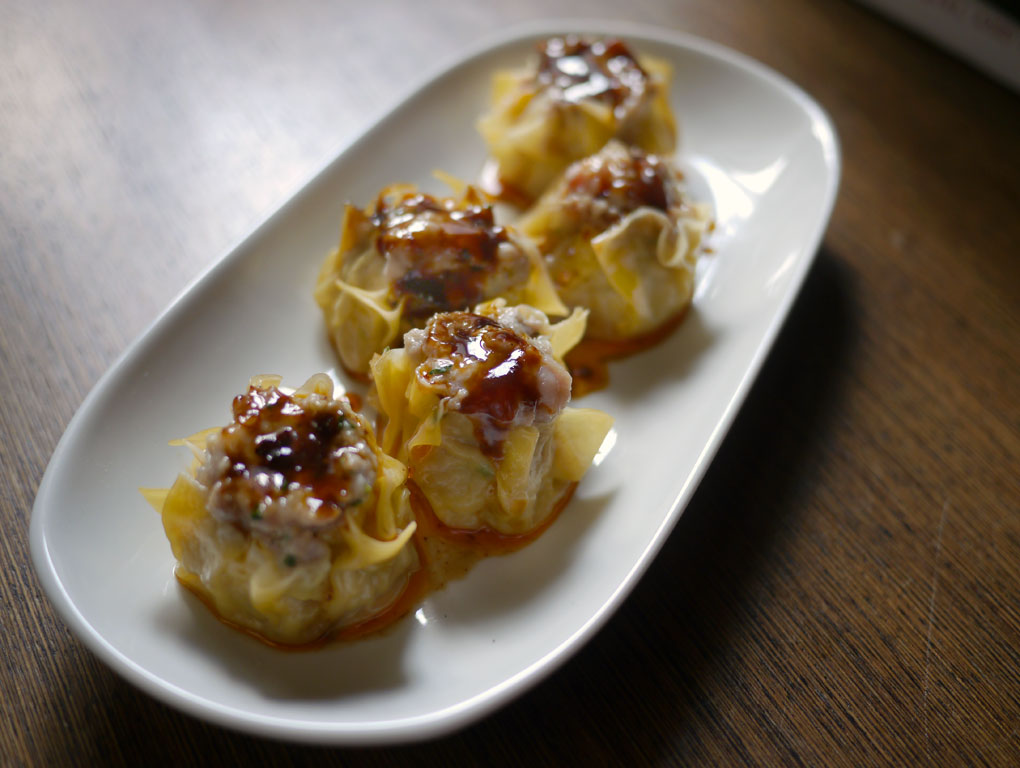 Chrissy Camba (@chrissycamba) is the Owner/Chef of Maddy's Dumpling House in Chicago. Shortly after graduating from Loyola University with a degree in biology, Chrissy fell in love with cooking. In a very "Sliding Doors" twist, she was asked to stage in a kitchen and later offered her first kitchen job. After many accolades, a Top Chef competition, and the passing of her bunny, Maddy, Chrissy started Maddy's Dumpling House. Currently, Maddy's Dumpling House "pops up" once a month around Chicago until Chrissy can find a permanent brick and mortar space to call home. 
By Chrissy Camba
Dumplings have been a part of my life since I can remember. I would find them floating in soups, looking like wrinkled brains, deep-fried in tight rolls filled with ground meat, steamed/fried/pan-fried racing around me on little metal carts that periodically stopped by the table with a person quickly covering and uncovering this precious gems. My favorite has always been shumai (also spelled siomai/shaomai/siomay depending on the country). They are steamed, usually in a chicken-yellow wrapper, opened at the top, and filled with ground pork and shrimp. Sometimes you'll see them with orange flying fish roe or brunoise carrots on top. I like to think of them as pork and shrimp meatballs snuggled in a blanket.
For beginners, I recommend going to your nearest Asian market and buying the wrappers. Is it cheating? Of course. But you want to get everything else right before you delve into making the wrapper.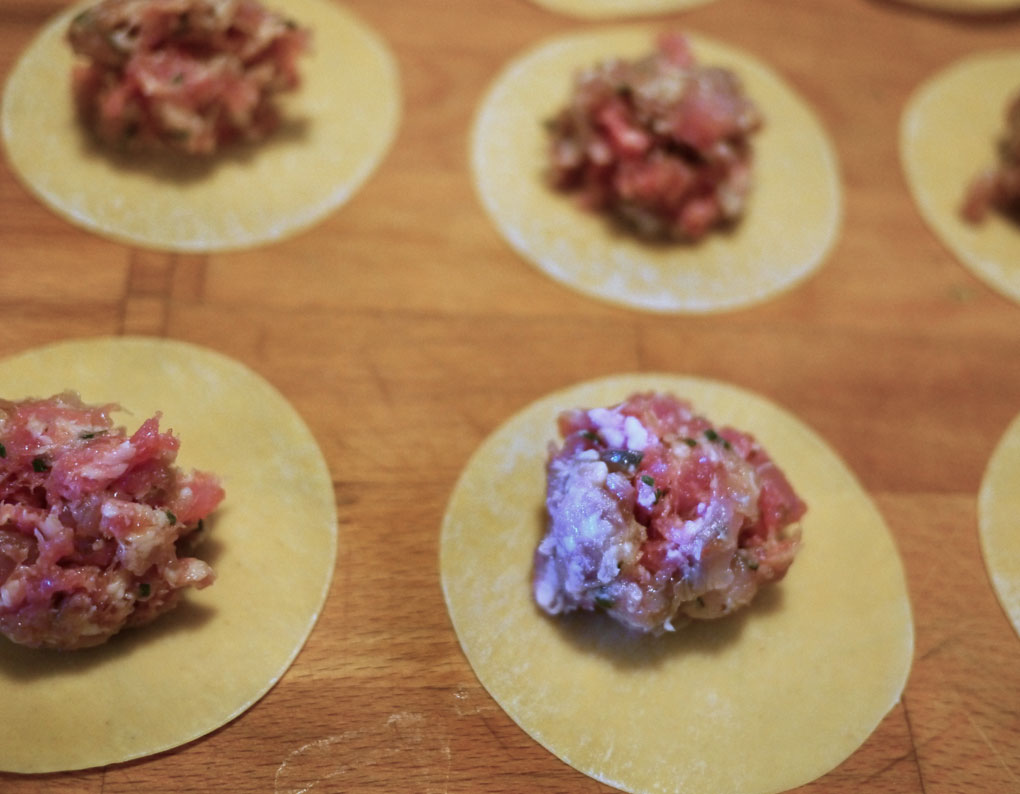 If you liked this post, check out these other links:
© 2015 Michael Ruhlman. Photo © 2015 Donna Turner-Ruhlman. All rights reserved.
Shumai
Ingredients
1 yellow onion, cut into brunoise

8 garlic cloves, minced

3 tablespoons Chinese chives, chopped

1 pound pork shoulder, ground (or you can buy ground pork, but I think grinding the pork makes a huge difference)

8 ounces head-on, shell-on shrimp, peeled, deveined, heads removed (save the heads and shells for a future stock), and chopped

¼ teaspoon ground white pepper

Salt to taste

2 teaspoons cornstarch

1 tablespoon sherry (or any other alcohol you have on hand that goes with shrimp)

1 package round dumpling wrappers

vegetable oil or spray

Dipping sauce of your choice (I prefer hoisin)
Instructions
Sauté the onion, garlic, and chives in oil until the onions are translucent. Cool.

In a mixing bowl, combine the ground pork, chopped shrimp, sautéed onion/garlic/chives, white pepper, salt, cornstarch, and sherry. Mix until slightly sticky.

Take a little of the filling and cook off a taste. This is important. You can't add additional seasoning once the dumpling is formed. Adjust the seasoning if necessary.

Place a large dollop of filling in the center of a wrapper. Do this for all the wrappers you have.

Dip your forefinger into a bowl of water and wet the outer edge of each wrapper. Do them one at a time.

Push the wrapper up the sides, leaving the filling exposed at the top.

Line a steamer with parchment paper circles. Grease with cooking spray or lightly oil.

Place the dumplings on the parchment, making sure not to touch the dumplings.

Steam until the filling is firm when you squeeze the sides of the dumpling.

Serve with your choice of dipping sauce.