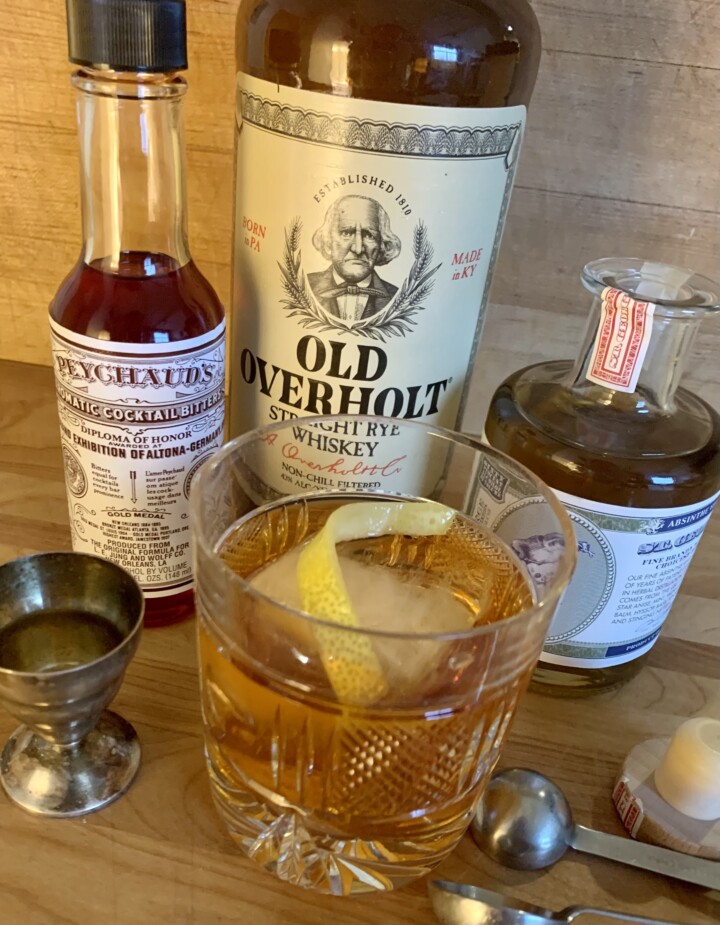 I really haven't loved the Sazerac until now, and now I love it. It is perhaps the best rye cocktail we have. Why I suddenly like is because the cocktail is all about balance. Recipes on line are all over the place. The NYTimes has two different ones differing on amounts of all ingredients.
Liquor.com combines rye and cognac for their Sazerac, which makes a certain historical sense given that this cocktail likely dates to 1838 and when Antoine Peychaud made with it French brandy and presumably his own bitters. Peychaud bitters are more fruity than Angostora bitters which are extremely spicy. Their recipe includes both.
Most recipes call for a sugar cube (which is a teaspoon). I prefer simple syrup. (The only drink for which I prefer sugar is an Old-Fashioned). Most recipes call for rinsing the glass with absinthe or the New Orleans made substitute, Herbsaint. I'm using a most excellent absinthe, St. Georges, made in California and claims to be the first company to make absinthe since the US ban was lifted in 2007.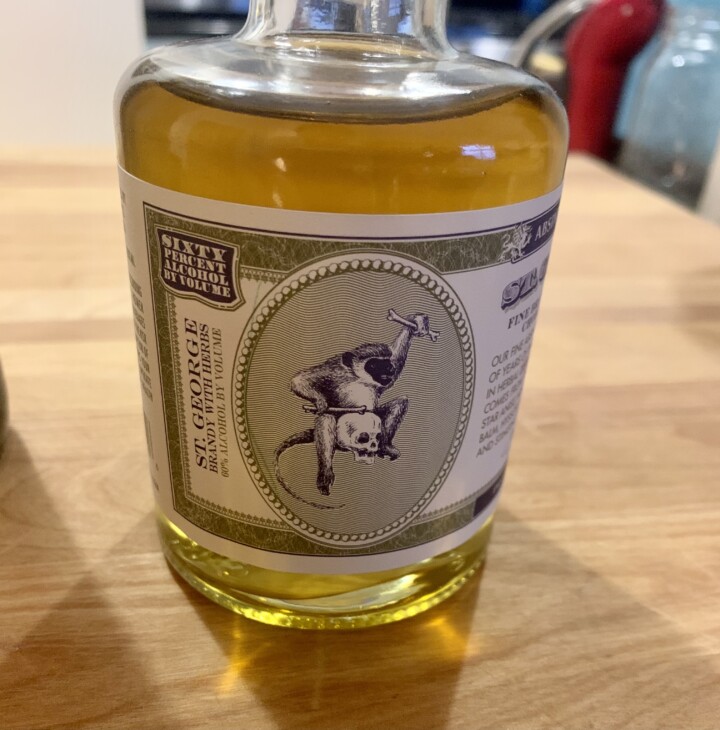 What isn't in doubt is that the Sazerac was created in New Orleans, is the official cocktail of that fun and fascinating city, and that there are few cocktails so definitively connected with a place.
The Sazerac
The New Orleans, absinthe-enhanced rye-whiskey cocktail
Ingredients
2

ounces

rye whiskey

¼

tsp

absinthe or other anise flavored liqueur

¼

tsp

Peychaud's Bitters

¼

tsp

simple syrup

1

lemon twist
Instructions
Combine all ingredients but the twist in an old-fashioned glass with ice. Garnish with the twist.