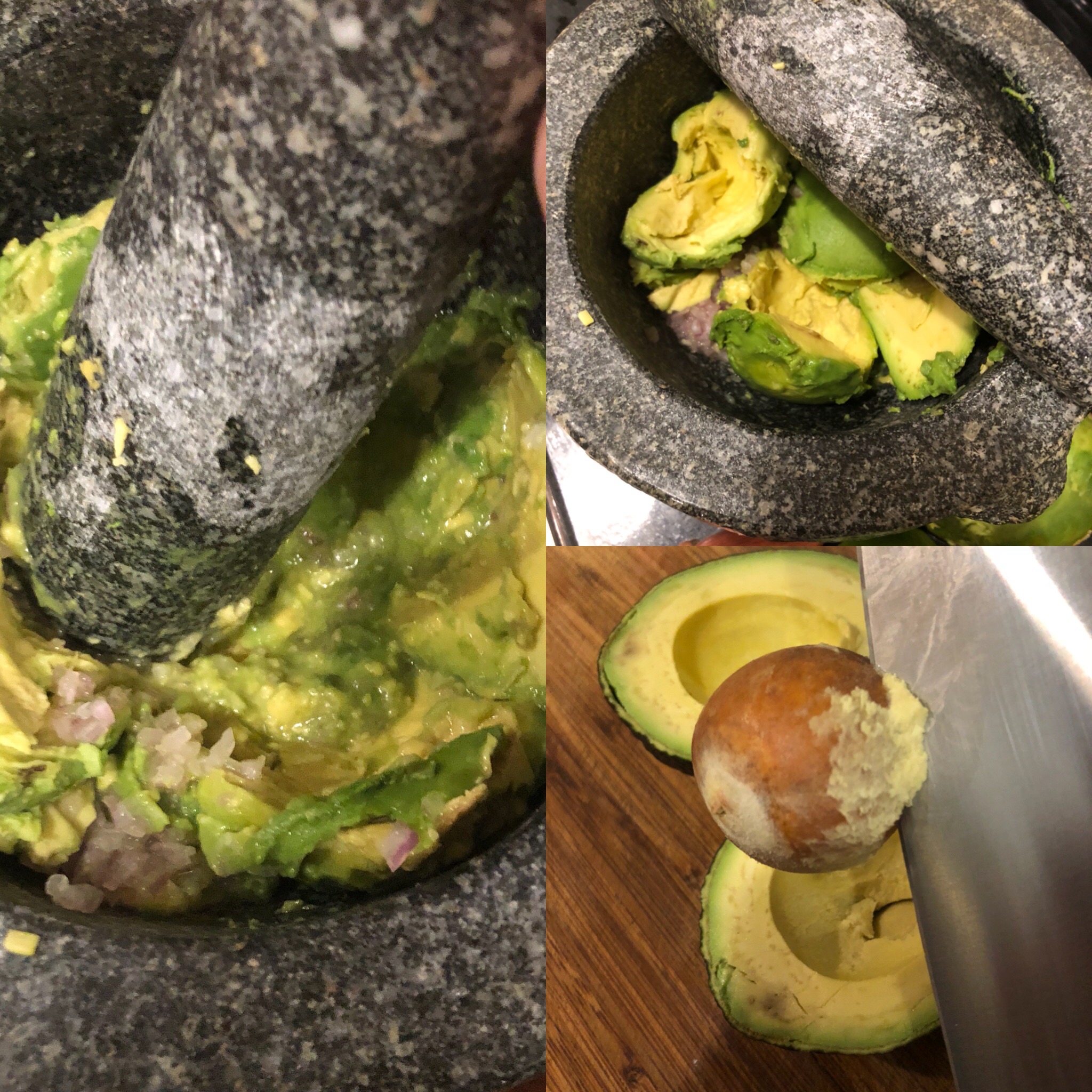 I put a pic on instagram of guacamole two weeks ago and got enough fervent responses about cilantro and garlic salt, lack of chili to realize that people really care about their guacamole. As we here in America, we who make enough of this creamy delicacy to fill a football stadium on Super Bowl Sunday, are engaged in a dish now nearly as national as Turkey on Thanksgiving, I thought I'd fire up the old blog again to pronounce my conviction:
Guacamole = avocado + lime + shallot + salt.
And that's it.
The lovely Elise Bauer goes even further, a simplifier after my own heart. Guacamole, she says, needn't be anything more than avocado and salt.
And when you know that, you also know how easy it is to make it a little better—a squeeze of lime and some shallot whose acid has been tempered with that lime.
As I said in a long-ago post, #guacamole is a broader lesson about aromatics and acid, here shallots and lime. Avocados are one of my favorite fruits; they're kind of like butter, a ready made sauce—all you have to do is adjust texture and add flavors.
I find my self living in Rhode Island these days, so I will have to suffer countless Patriots fans, but at least I will enjoy some of this delicious guacamole.
Guacamole
Traditional Mexican avocado sauce
Ingredients
1

tbls

minced shallot

1

tablespoon

lime juice

½

tsp

kosher salt

2

avocados

cilantro

optional

diced tomato

optional

small-diced red chile or jalapeño peppers

optional

smoked paprika

optional

chipotle powder
Instructions
Combine the shallot and lime in a large mortar. Sprinkle the salt over the shallot and let it all macerate for 10 to 20 minutes.

Scoop the flesh of two avocados into the mortar and smash it with a pestle till the avocado is the consistency you like and the shallot and lime juice are uniformly distributed.

Taste it. Add more acid if it needs it. Add more salt if it needs it. Keep doing this until it's so good that it hurts.

Add optional ingredients as you wish.