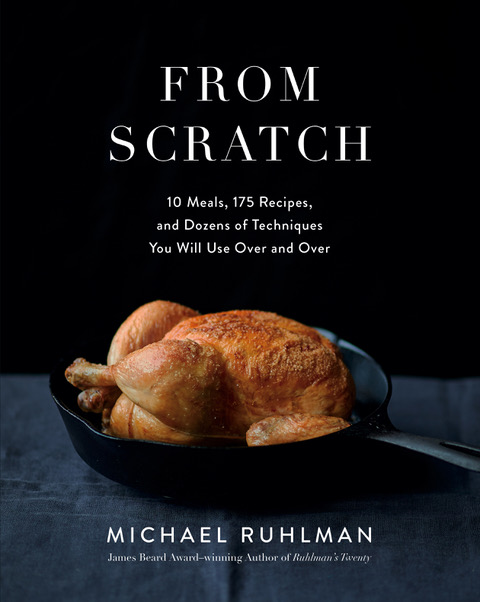 In my new book, From Scratch, I make a wide range of dishes from scratch, from relatively simple fare to elevated and complex meals, involving many steps and components. (Still available for pre-order; fill out this form to receive a free gift from my publisher, a signed cassoulet chart.) I've spent years observing how some of our most accomplished restaurant chefs do what they do, and I will share some of their thinking and techniques in ways that home cooks can easily put to good use. My wife, Ann, and I cook dinner for each other almost every evening we're home, and we both take great pleasure in the smells, flavors, and nourishment of a home- cooked meal. Nobody should be intimidated by the thought of cooking or feel that a shortcut (jarred tomato sauce or a rotisserie chicken) is a compromise; it's a choice, depending on our circumstances. Cooking delicious food is something we're all capable of.
Take popcorn, for example. Can popcorn be "from scratch"? Few of us grow our own corn, make our own butter, or harvest our own salt. Microwave popcorn has become dominant in today's household, and it can't be beat for convenience and no cleanup. Open a box, remove a cellophane wrapper, microwave for three minutes, and then open another bag to get at the popped corn covered in oils and chemical flavoring. This is definitely not from scratch by any reasonable measure. Stovetop popcorn is a wholly different product, to my mind—one of my very favorite things to eat, in fact.
But can popcorn cooked on the stovetop be considered "from scratch"? An unqualified yes. You've taken a raw, inedible product that looks as it did when it was harvested, transformed it with some heat and care into something edible and delicious, enriched it with butter, and seasoned it with salt.
The bottom line for me is this: "From scratch" is an attitude, not a recipe or a rigid set of instructions.