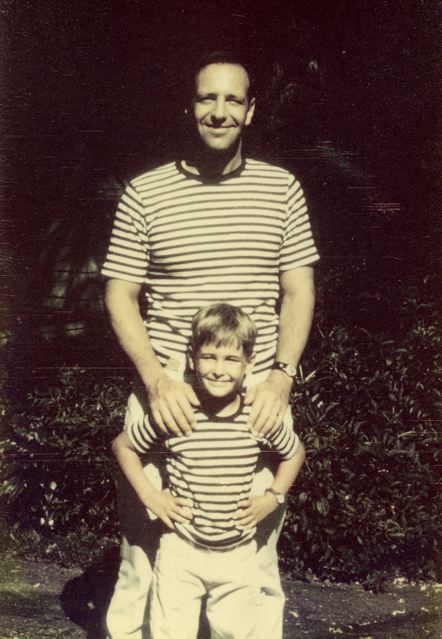 Wishing happy Father's Day to all fathers, especially those many fathers without fathers. My extraordinary dad died twelve years ago and I miss him as much now as I did then, if not more. The pain of the loss is gone but the lasting effects of his absence never go away.
It is the happiest of stories, Christopher Buckley reminds us in his great memoir, Losing Mum and Pup: The grandfather dies, the father dies, the son dies. A reminder also to appreciate those we love while we can, especially around a big table of food! My dad was never so happy as when he was feeding people, which certainly affected my love of the same, and of food and cooking. Thanks for that, Dad, and for everything else.
On this Father's Day, I'm reposting his own butter baste for grilled chicken, how I miss it, and him. Happy Father's day all.
Rip's Tarragon Butter Baste
Make this baste and slather your chicken with it as it cooks over live coals.
Ingredients
juice from ½ lime

3-finger pinch salt

1

tablespoon

minced shallot

1

stick

butter, cut into 5 chunks

1

tablespoon

mince tarragon

1

tablespoon

dry mustard

⅛

teaspoon

cayenne powder
Instructions
Combine the lime juice and salt in a small sauté or sauce pan then set over high heat. Just as the juice begins to simmer, add the butter a chunk at a time, swirling continuously until the butter is completely melted. Add the remaining ingredients and remove from the heat.

This will make enough baste for one whole chicken. My dad bought spit broilers, but you can also cut the chicken up or spatchcock it, a word he'd have loved.