"Like much of what Michael has written, [this book] makes other books on the subject redundant. Filled with history information and great recipes, it will definitely improve your parties."
—Ruth Reichl, in her substack newsletter, La Briffe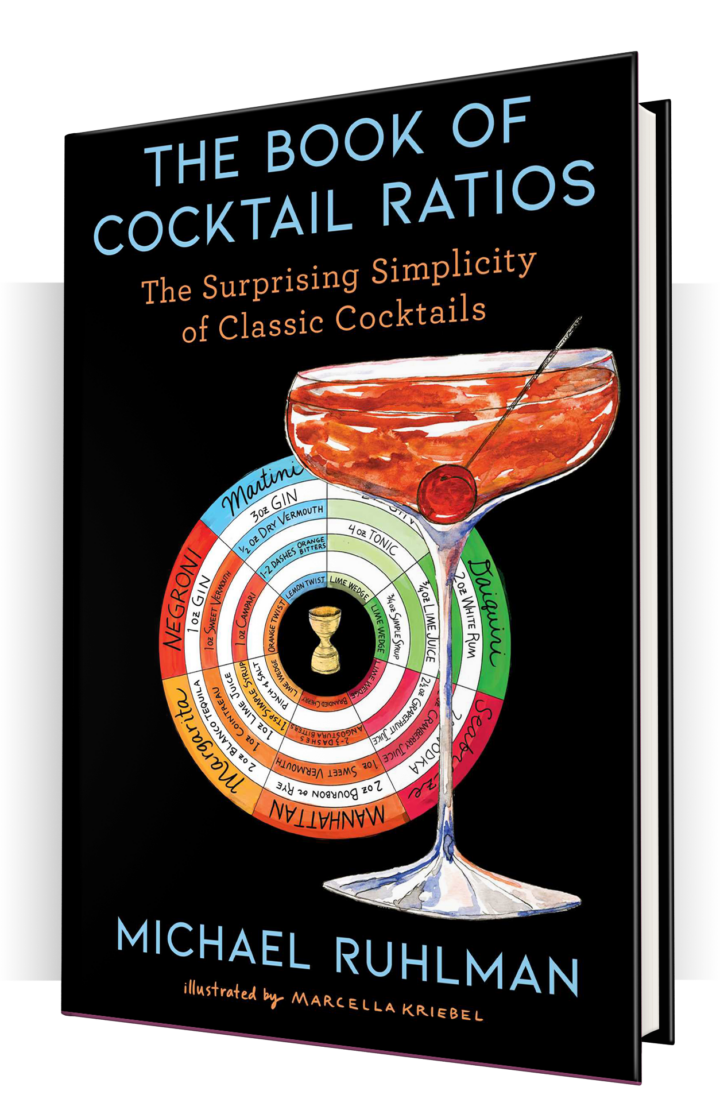 I'm so excited to announce the publication of my new book, The Book of Cocktail Ratios: The Surprising Simplicity of Classic Cocktails. It's based on the idea that if you know a few simple ratios, and some basic techniques, you not only know scores of recipes, but you can also have confidence in improvising your own.
The bulk of the book is devoted to isolating five primary cocktails and their many variations: The Manhattan, The Negroni, The Daiquiri, The Margarita, and The Martini, along with forays into highballs and some worthy cocktails outside ratio-based cocktails.
The book was illustrated by DC- and Oregon-based artist, Marcella Kriebel, and they are exquisite!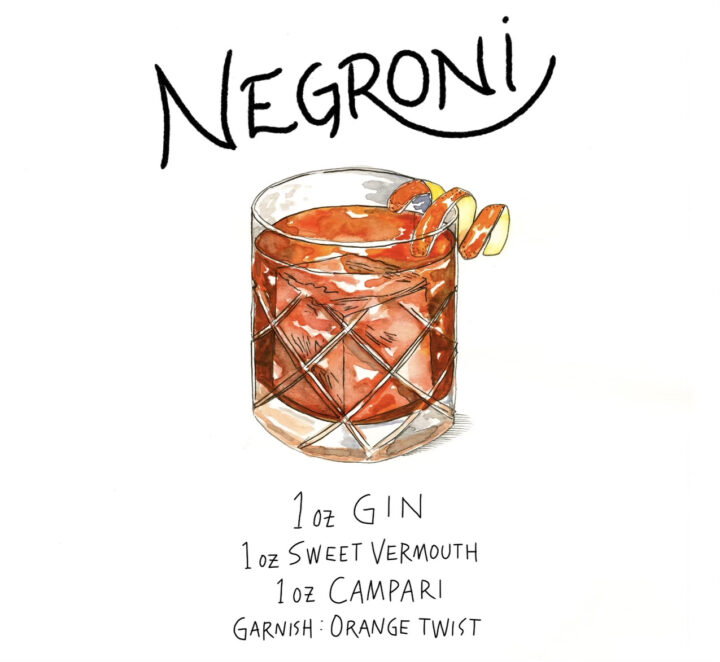 I love these illustrations!
She has also taken my ratio charts and turned them into beautiful wheels, a snapshot of the families I've put together. (And she sells them individually on her site!)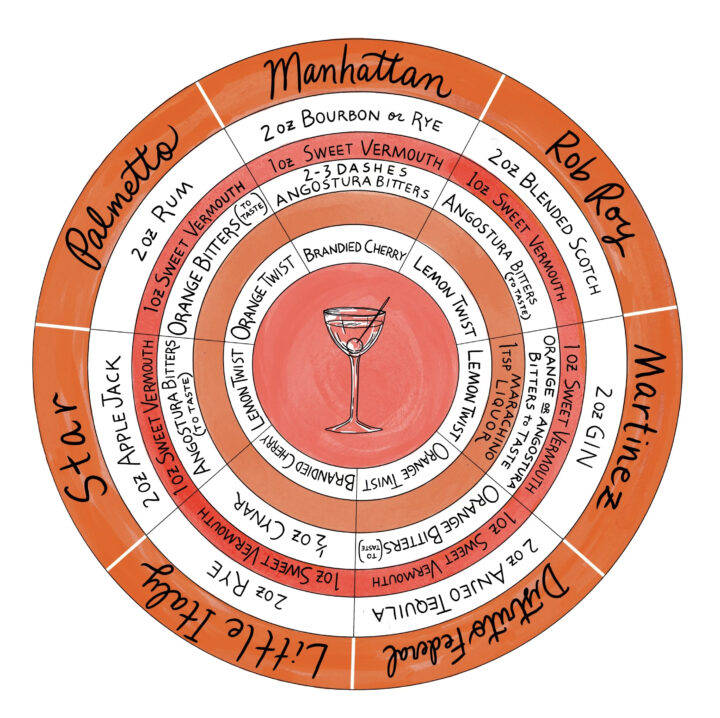 Signed Copy Giveaway!
To celebrate the book's publication, I'm GIVING AWAY 5 copies! To enter, either leave a comment on this post of your favorite cocktail OR, subscribe to my free Substack newsletter (you will automatically be entered). (Please note that I can only include readers in the continental US; apologies for that.)
Hope you'll have a look at the new book! Visit the Scribner site to order from your favorite source.