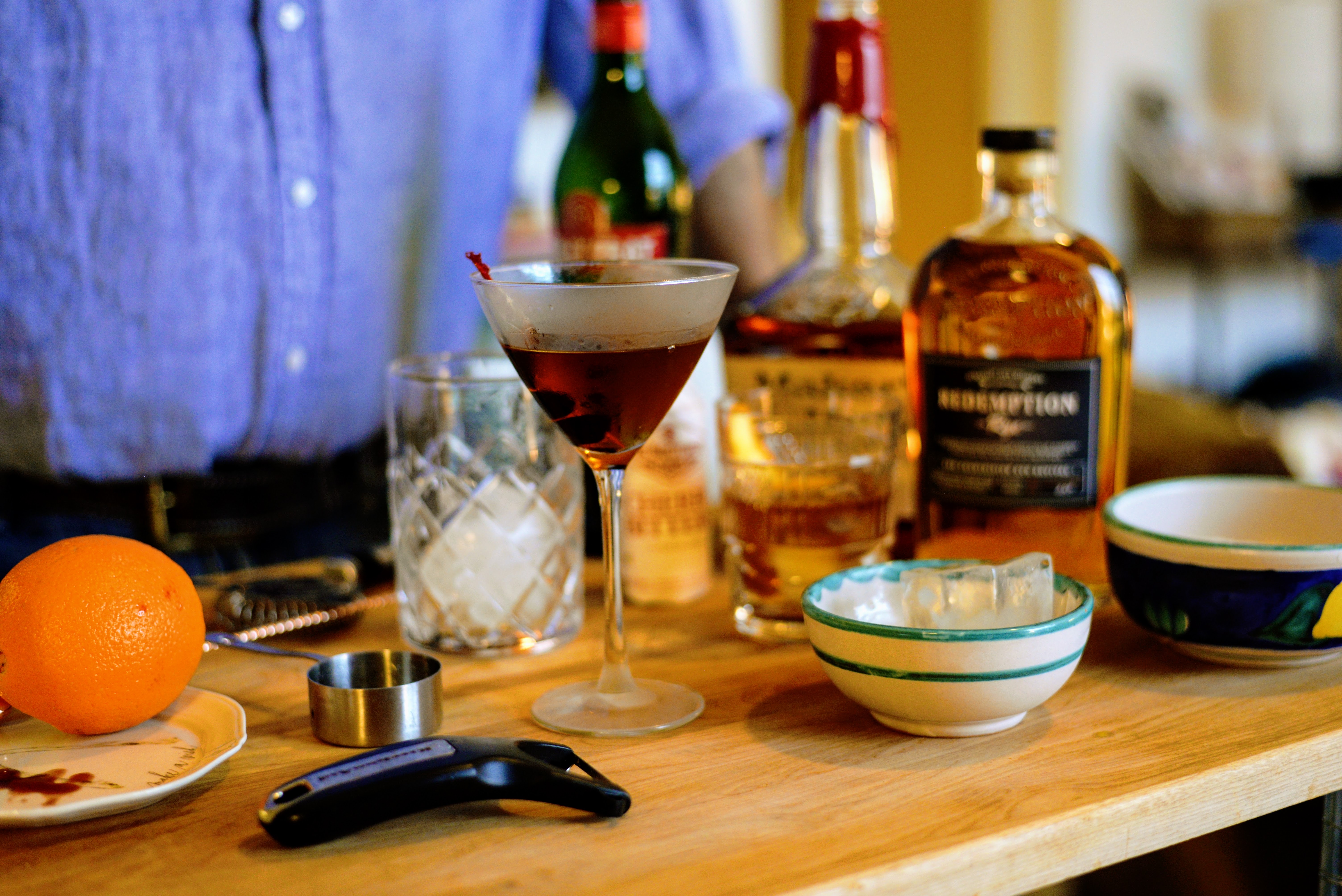 On Tuesday I drove from Providence to New York City, to our little studio apartment in the West Village. How I miss that neighborhood. I happened to be sitting out on the fire escape enjoying the beautiful spring evening when the clanking and the clapping began. I'd only read about how New Yorkers were trying to honor the care workers. But there it was for real, moving in its ability to connect an entire city.
So today's cocktail shall be The Manhattan, in honor of that great city, and to enjoy the classic cocktail composed of 2 parts whiskey, one part sweet vermouth, and bitters.
I've purchased the digital version of the excellent 3-Ingredient Cocktails by the journalist Robert Simonson (Brooklyn-based according to his website), and he makes special note of the vermouth. The Manhattan was the first, or at least among the first, cocktails to put this aromatic, fortified wine together with a spirit to create a cocktail. Most seem to agree that the cocktail was created at the Manhattan Club in the late 19th century. Whether it was created there by or for Winston Churchill's American mother is debatable, if desirable, origin story.
This is one of the most solid and durable cocktails I know. Simple ingredients combine to create a complex, satisfying, boozy elixer, using a ratio that can't be beaten. I reserve the expensive hooch for sipping or for a more straightforward cocktail (such as an Old-Fashioned). But the Manhattan, I think, can and should be made with any drinkable bourbon. I prefer Noilly Prat or Dolin vermouth. And I had some cherry bitters on hand so that's what I used.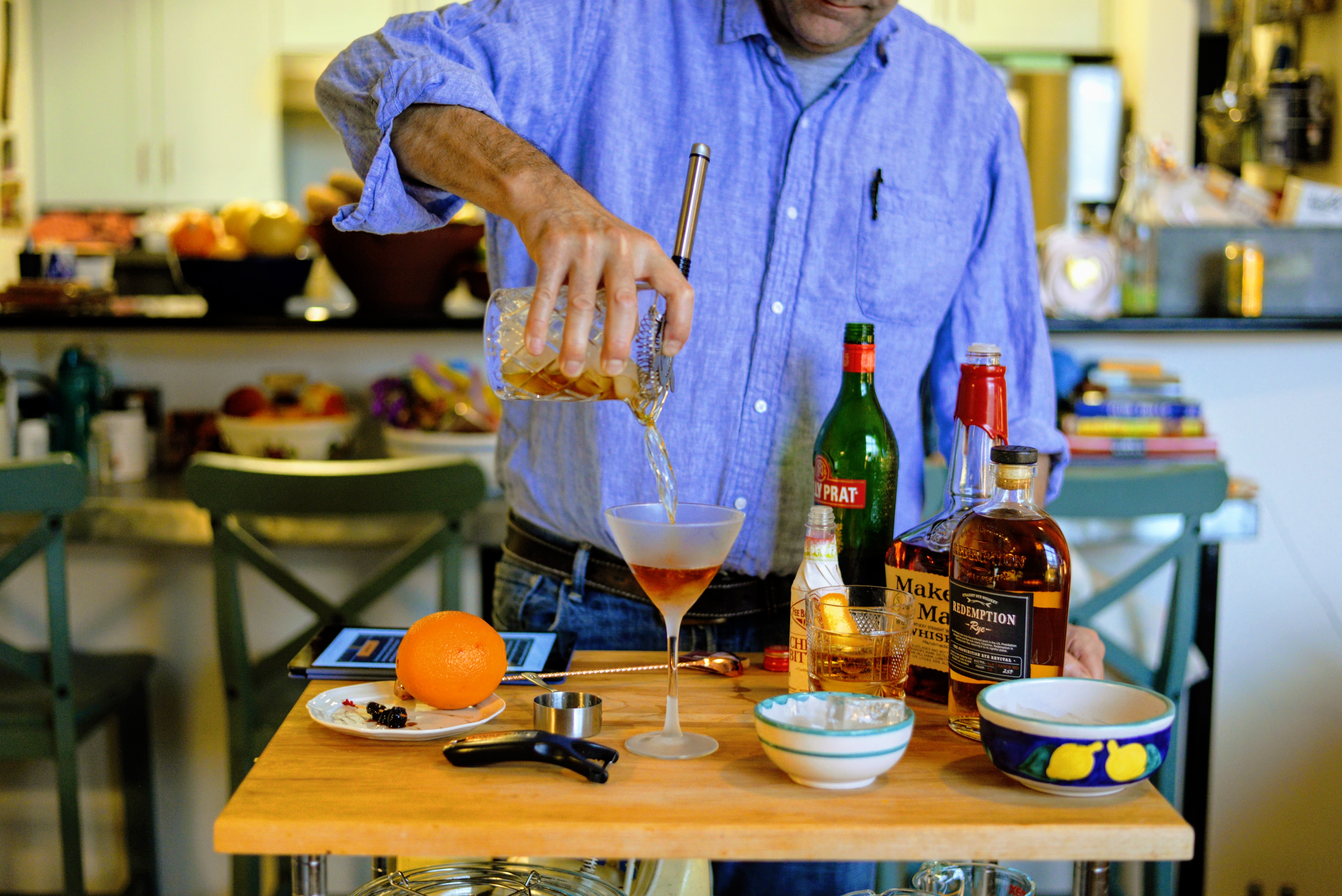 Some enjoy a rye Manhattan as opposed to bourbon, but our taste tests favored the bourbon Manhattan. The excellent videographer, Katherine, enjoyed a Manhattan split the difference, 1 part bourbon, 1 part rye, 1 part vermouth, which was a pleasing variation. Perhaps we can name it and East Side West Side Manhattan.
Hoping you are healthy and quarantined (New Yorkers! Wear those masks!), but find yourself in pleasant company and are able to enjoy a fine cocktail with those you love, in person or virtually. We've become fans of the virtual cocktail hour. How we miss our friends!
Santé, everyone!
The Manhattan
The classic whiskey-based cocktail
Ingredients
2

ounces

bourbon (or rye or both)

1

ounce

sweet vermouth

several

dashes

bitters (to taste)

1

maraschino cherries or orange peel for garnish
Instructions
Combine the liquids. Chill as you wish and serve in a chilled glass or over ice. Garnish with cherries or orange peel.