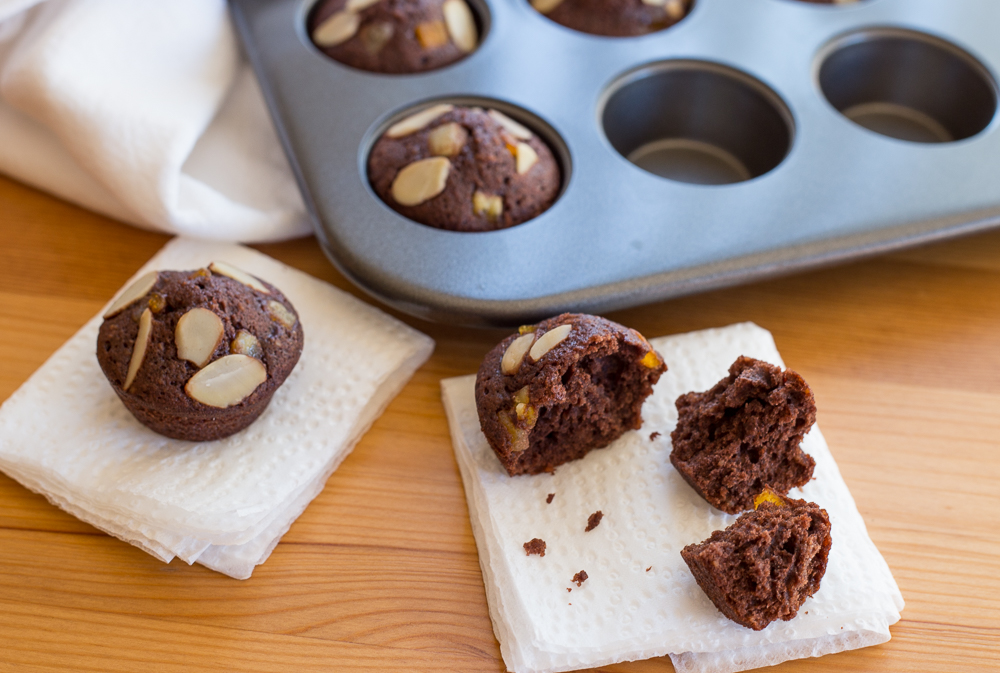 My friend Stephanie Stiavetti (@sstiavetti) writes The Culinary Life blog. Her first book is Melt: The Art of Macaroni and Cheese.
By Stephanie Stiavetti
The holidays are a great time to pull out all the stops in your baking projects, producing incredibly impressive desserts of all types. My past Christmas baking projects have included four dozen handmade brioche cinnamon rolls, an entremet cake with two kinds of cake sandwiched between four different kinds of mousse, and a six-layer pavlova that looked like a decorated Christmas tree at the North Pole. I loved creating these desserts, because they're a challenge and showcase the pastry skills I've built up over the years.
But when December rolled around this year, the idea of creating an enormous baking project made me want to punch myself in the face. The holiday season is already stressful enough, isn't it? Whatever happened to holiday treats that don't take a week to prepare and require enough blood, sweat, and tears to fill a nativity manger?
I'm still a big fan of complicated holiday baking—because, really, that's just how I roll—but sometimes I want a recipe that's going to come together quickly and let me get back to chasing the cat for chewing the corners off the Christmas presents.
This is one of those recipes. Financiers are small, moist French butter cakes made with egg whites, almond flour, and beurre noisette (browned butter). Traditionally they have a lovely yellow color and are baked in shallow rectangular molds so that the cakes resemble bars of gold—hence the name financier.
While the financiers' signature gold color are where the name comes from, chocolate financiers are also popular and make a fine holiday dessert. I add some festive candied orange peel and a few almond slices for texture. Few folks have traditional financier molds lying around, but thankfully they bake up just as well in a mini-muffin tin.
This is one of the easier French recipes in my repertoire (see the aforementioned many-layered entremet cake). The batter comes together in less than 10 minutes and then sits overnight, which is an important step to allow the batter to mature. Then you just fill your mini-muffin cups, top with a few tasty bits, and bake. All told they require less than 20 minutes of actual work, allowing you more time to bugger up your gift wrapping and keep the dog from chewing on the Christmas ornaments.
Chocolate Financiers
Makes 24 financiers, when using a mini-muffin tin.
130 grams butter
150 grams powdered sugar
50 grams almond flour
35 grams all-purpose flour
15 grams cocoa powder
1 big pinch of salt
10 grams applesauce
125 grams egg whites
30 grams candied orange peel, chopped
20 grams sliced almonds
Gently brown the butter by heating it in a small saucepan over medium heat. Allow the butter to bubble until the foam cooks off and develops a nutty aroma, and small browned bits begin to appear on the bottom of the pan. Be careful to not let it burn. Strain out the chunky bits and set the butter aside.
Combine the powdered sugar, almond flour, all-purpose flour, cocoa powder, and salt in a bowl. Mix well. Stir in the applesauce and half of the egg whites, mixing just until combined. Add the remaining egg whites and the browned butter, again stirring just until combined. Press a piece of plastic wrap to the surface of the batter and let rest in the refrigerator overnight.
The following day, preheat the oven to 375°F/190°C. Lightly butter a mini-muffin pan and fill each cup three-quarters full with batter. Do not overfill, especially if you're baking in a convection oven, as the movement of the air will blow the tops sideways.
Top each financier with 6 to 8 pieces of candied orange peel and 4 or 5 almond slices. Bake for 9 to 11 minutes. Financiers are done when they are springy to the touch. Do not overbake or they will lose their signature moist texture.
Stephanie Stiavetti is a food writer and fearless culinary coach. You can find her over at FearlessFresh.com, or get free cooking help in her Ninja Cooking Support Facebook Group.
If you liked this post on chocolate financiers, check out these other posts:
© 2015 Michael Ruhlman. Photo © 2015 Donna Turner-Ruhlman. All rights reserved.