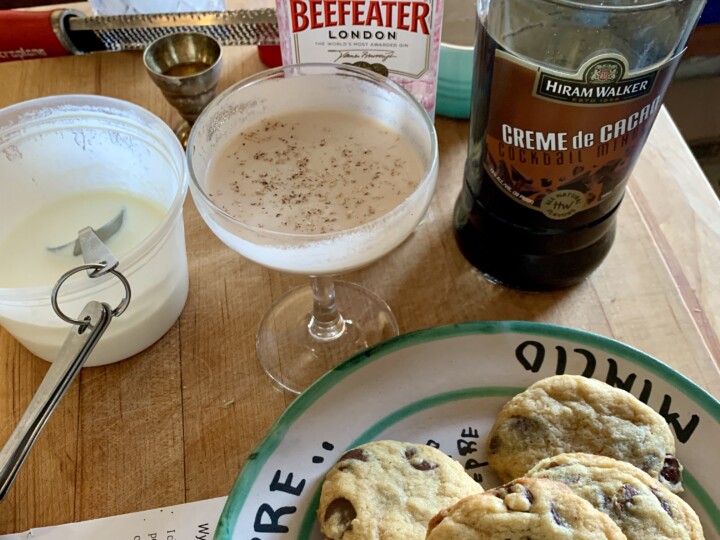 One of my wife's favorite cocktails is the Brandy Alexander, so I thought I'd make it for a Friday Cocktail Hour post. But as I was digging around on the internet, I found many references to its precursor, The Alexander.
According to Feast magazine, this is a cocktail not invented to promote a liquor, but rather one to promote a railroad line, or rather was part of a big railroad line promotion in the first days of the 20th century. At the time, traveling by coal powered trains covered the riders with soot. One line used anthracite, a form of coal that didn't create excess soot.
The railroad line hosted a promotional dinner, and it's bartender, Troy Alexander, created this gin-based cocktail, and there it is.
It's drier, of course, than a Brandy Alexander. But I've altered the proportions so that it tastes more like a cocktail than a milkshake. Two parts gin, 1 part creme de cacao, ½ part cream.
The Alexander
A gin-based cocktail flavored with chocolate liqueur
Ingredients
2

ounces

gin

1

ounce

creme de cacao

½

ounce

cream

(1 tablespoon)

grated nutmeg as needed
Instructions
Combine the fluids in a glass with ice, stir, then grate nutmeg over it.