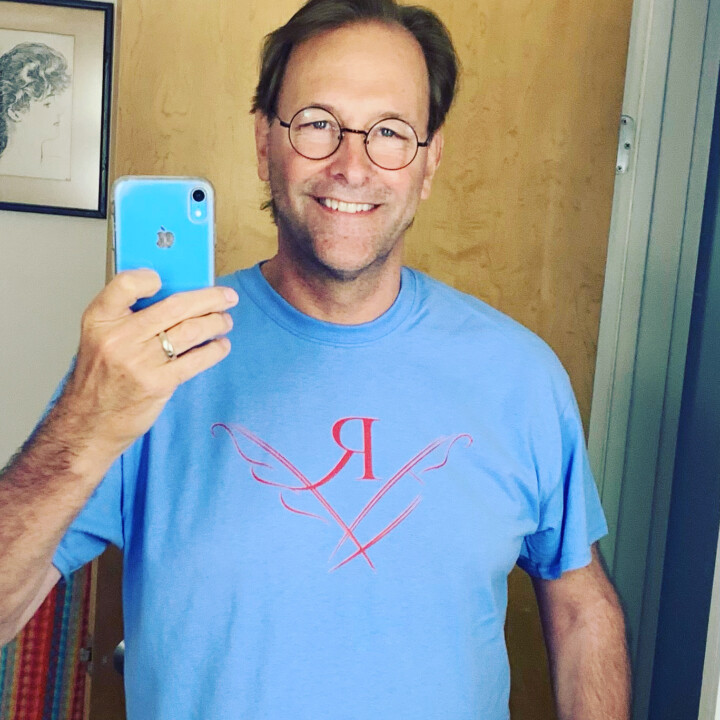 Just as Mac and Emilia and I were trying to decide how best to relaunch our line of spoons and kitchen tools, a young woman named Stacey, from a company called Rush Order Tees, wrote to me asking if I wanted a T-shirt customized for me.
I thought this was a splendid idea! A while back, I asked Joleen and David Hughes, of Level Design in Calistoga, to create a logo for my site. They came up with the very clever knife-and-quill logo that tops this page. I love it.
And so I put it on a Rush Order Tees T-shirt. I'm really impressed by the quality of the shirt itself and the quality of the design on the shirt. The question is, is it too self-serving to give them as gifts?!
As for the Dalton-Ruhlman products, they are currently found at JBPrince (just put my name into the search box to see what they carry). If you're in Providence, RI, though, the excellent Stock Culinary Goods has started carrying them as well.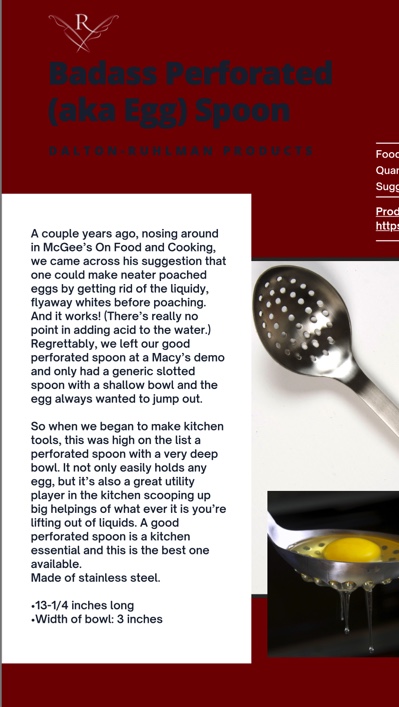 Happy cooking everyone!