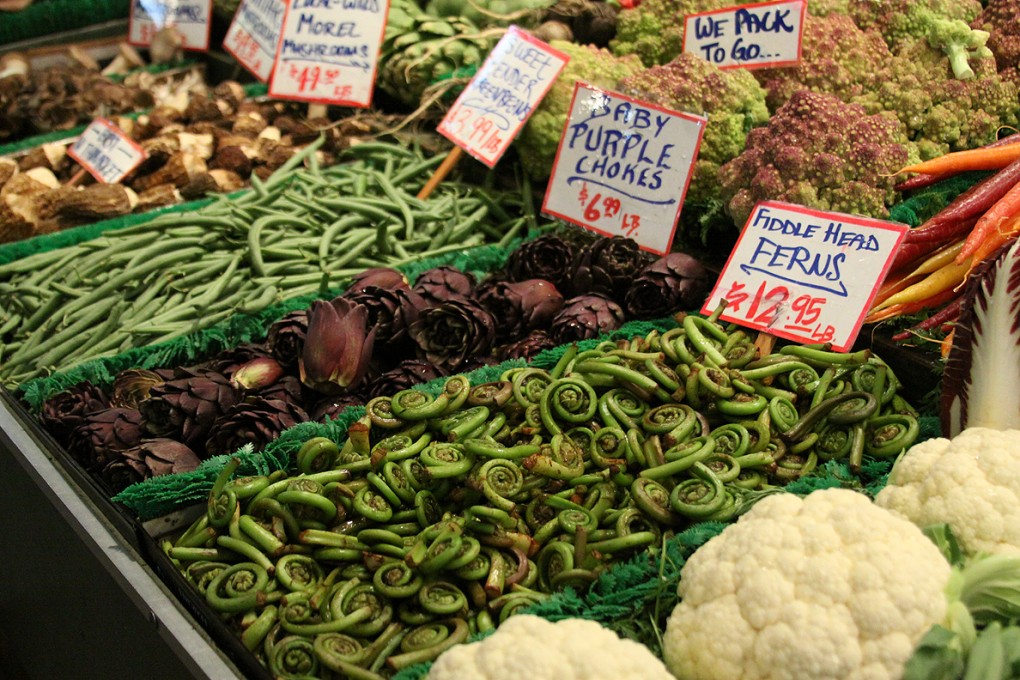 When I published Boys Themselves in 1996, I was discombobulated from all the unfamiliar stuff of interviews and the weird business of promotion, and I told my wonderful agent this, who said, "Of course you are, you're publishing a book!"
It hadn't occurred to me that publishing a books was like ... well, what is it like? You're walking along a calm shady street, all's right with the world, and then someone you kind of know pulls you into a carnival funhouse.
And it is fun, a lot of fun, you meet new folks and interesting people ask you good questions about things that are really important to you. But it's also disorienting and you come out the back door looking kind of like a tattered Gilligan.
Or so it seems. Today, in support of Egg, I taped an NPR interview with Steve Inskeep on Morning Edition, a voice I've been listening to in my car for years, then it was over to the excellent folks at Food52 for an interview, and they've asked me to make my fave weekend sandwich, the broken-yolk egg fried in butter, on white bread with Hellman's mayo and a glass of milk. Fun. Yesterday I was put through the hoops by Tasting Table, meringue by hand, mayo by hand (broke the first one of course, but that's more opportunity to show how to fix it!). Soon over to Buzzfeed, then to airport for my beloved North Carolina, a lunch at Fearrington Inn Thursday (and wonderful Mac has promised to send everyone attending a BADASS EGG SPOON!).
Next week it's to the other coast, starting with Seattle. Come see me Tuesday night; I hope to have big food conversation at Elliott Bay! Free drinks for all! (Or the first ten to show.) The photo above is by Denise Sakaki, Sosios Produce in Pike Place Market. According to my friend who sent it, "They are my favorite (and most local chef-types' favorite) booth in the market by far for their careful curation and seasonal produce, such as ramps, fiddleheads, morels, and the like."
That friend would be Linda, aka @SaltySeattle because she is, indeed, deliciously salty, and a terrific writer I admire, and a hottie, besides. I can say that because she knows it. I asked her what's happening in Seattle that I don't know about. Her response:
"Taylor Shellfish is opening two new oyster bars, one in Pioneer Square and the other in Queen Anne.
"The neighborhood of the moment is Pioneer Square, with the opening of several acclaimed restaurants, a butcher, new bars, etc., all within the past year. I'm especially eager for the spring opening of Pizzeria Gabbiano, the new Roman-style pizza project by Chef Michael Easton of Il Corvo Pasta fame.
"And of course there's now a girl who lives in a copper house on five verdant acres just East of Seattle who teaches cooking (pasta focused) classes at home using the best seasonal ingredients the Pacific Northwest has to offer in her newly built teaching kitchen... ;)".
Hmmm. Now who would that be? (Thank you, fair Linda!)
Off to Portland after that. Hope to see Portlandians at Powell's on Wednesday! And then San Francisco and Napa. I hear they have decent food. True? Not sure. Where should I eat?!
Where am I? Oh, goodness, still in New York. Is my head making all this up? I'm becoming something of an egghead, I think.
For all events and times, find them below or on my Facebook page.
Tuesday, April 8
7:00 PM
1521 Tenth Avenue
Seattle, WA 98122
Wednesday, April 9
7:30 PM
1005 West Burnside Street
Portland, OR 97209
Friday, April 11
7:00 PM
Copperfield's/Whole Foods Napa
Culinary Center at Whole Foods
3682 Bel Aire Plaza
Napa, CA 94558
Saturday, April 12
3:00–4:00 PM
Omnivore Books on Food
3885a Cesar Chavez Street
San Francisco, CA 94131
Sunday, April 13
6:30 PM
Book Passage's Cooks with Books
507 Magnolia Avenue
Larkspur, CA 94939
© 2014 Michael Ruhlman. Photo © 2014 Donna Turner Ruhlman. All rights reserved.