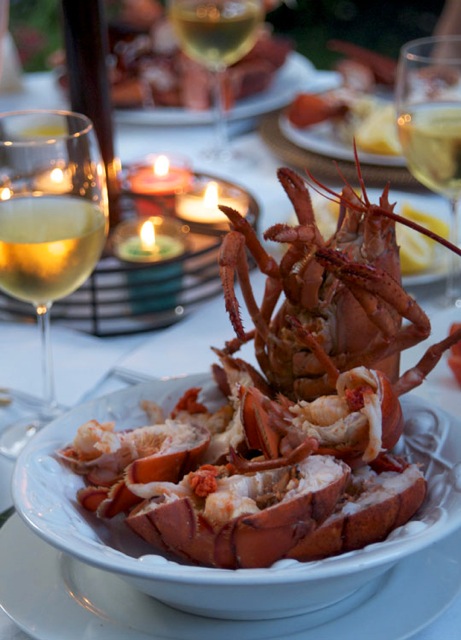 As the world turns, so does the Internet and thus this site with it, a new design of ruhlman.com by David and Joleen Hughes, of Level Design in Calistoga (I love their quill and knife graphic), implemented in WordPress by Stephen Jenkins. Thank you all. I had several goals: to keep it clean and easy to read and to navigate; to continue to feature my wife Donna's photography (the lobsters were for my 50th birthday dinner); to further solidify my partnership with Le Creuset, which makes the best enameled cast iron pots and pans on the planet; and most importantly to make the screen responsive to whatever device you're reading on. (Check it out on your smart phone or tablet—or reduce your browser window to see the screen elements shift.)
All comments are welcome. And please, do let me know of any glitches or site misbehavior you encounter so we can fix it. There are bound to be some bumps along the way.
Thanks for stopping by this site. Hope you'll keep coming back for writing, recipes, and opinion on food and cooking from this writer who believes that the world is better in countless ways when we cook our own food.