All I wanted for my fiftieth birthday was to eat all the lobster I could, with a good white wine and a Blanton's bourbon after.
I remember when my mom turned fifty because Donna insisted on doing something special for her, while I lamely lay in bed, scratching my head (within the hour she'd marshaled friends and chartered a plane to Key West for lunch).
My dad did a fifty-mile bike ride on his fiftieth with his girlfriend Pat; she was incensed by the arduous journey ("Rip," she hissed, "you don't need a woman, you need a machine," to which he replied, "I just realized it's my fiftieth birthday").
They were so much older, fifty an impossibly remote age to me, a 25-year-old. Yet here I am now, on that very day. In a wistful column on aging rocker Mick Jagger and others, Gail Collins writes that Paul Simon, who'd penned the words in his youth, "how terribly strange to be seventy," confirmed that while it wasn't bad, it was indeed strange.
So, yes, strange to be fifty, as well. How did I get here? I'm still not sure but I do know it was only half intentional.
I got my first book contract when I was 30 (happily on my Dad's 55th birthday).
I finished The Making of a Chef in 1997—that changed things for me. But not immediately. Donna and I were forever worrying about money. Broke, looking for a cook's job summer of 1997, I went to an obscure restaurant in Bainbridge, OH, and walked out more or less with a plane ticket to The French Laundry in Yountville, CA.
I wrote The Soul of a Chef concurrently with The French Laundry Cookbook because I didn't know what else to write; I wrote it so fast I was sure it was garbage and prayed no one would call me on it.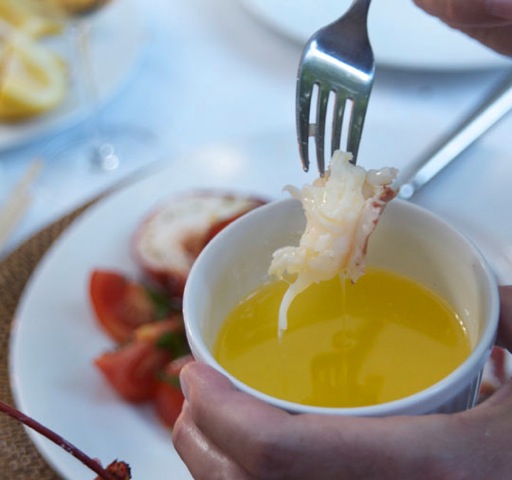 A chef-author I'd read, Anthony Bourdain, reviewed it for the New York Times Book Review. When I was in New York, I met him at his restaurant, then we met Eric Ripert at the bar Siberia, the original one, and drank beer, and the next day Eric and I flew to Puerto Rico for the winter installment of A Return to Cooking.
In 2003, after writing books about wooden boat builders and pediatric heart surgeons, I called my friend Brian Polcyn and asked if he wanted to help me write a book about Charcuterie, about animal fat and salt and preserving food. My daughter was now eight and my son four.
In the fall of 2006, I began this blog.
In the summer of 2009, not long after the iPhone was introduced, I gave into my compulsion to explore the idea that our fundamental preparations could be reduced to relative proportions and wrote Ratio. A year later, with the help of Will Turnage, I turned it into an app for smart phones.
The year after that, I published a book claiming there are only twenty things you need to know in order to cook just about anything. It won Beard and IACP awards, and as it was my first real collaboration with Donna, it is a book that remains enormously important to me.
A year ago, on a whim, Donna and I self-published a single-subject cookbook for iPads. We were going to do more, but I joined a new publisher who asked to publish the book in hardcover. The Book of Schmaltz will be out in a couple weeks.
I've got more books to write for Little, Brown. But I can't help but wonder if I have anything relevant to say anymore. I probably don't, nothing new anyway, but I can say the important stuff over again so nobody misses it.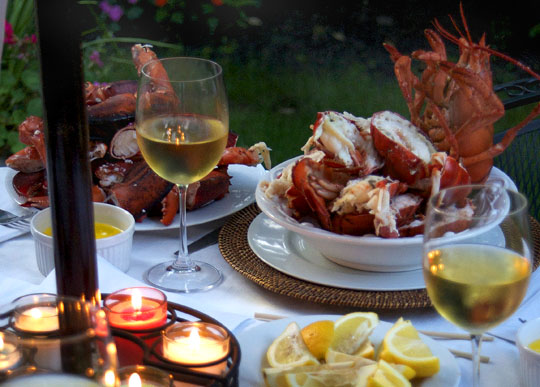 This is important: since none of us knows when we're going to die, the first rule of life is to have a good time. I would add a corollary: it's important to have your Last Meal as frequently as possible (me: oysters, steak frites). And on my fiftieth birthday, a year and a day after Donna's, I want to have all the lobster I can eat.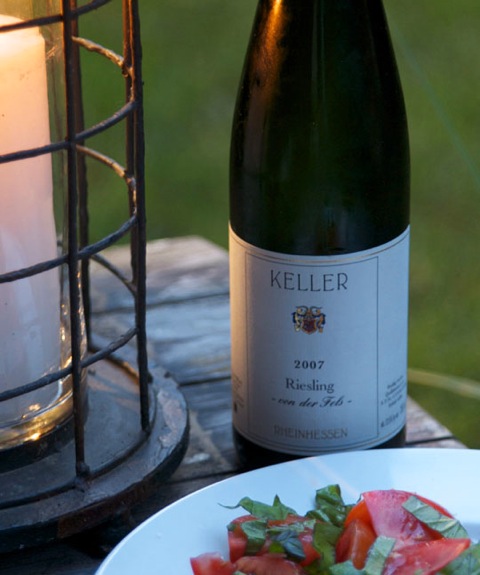 I can lift a glass of this wonderful Riesling to Donna and thank her and tell her how lucky it is to be fifty.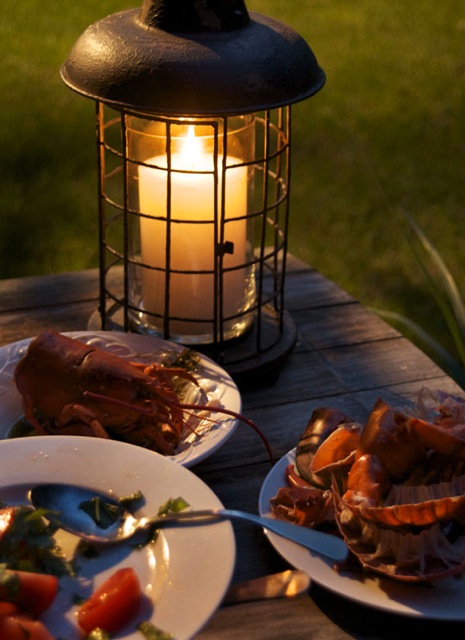 If you liked this post, take a look at these links:
© 2013 Michael Ruhlman. Photo © 2013 Donna Turner Ruhlman. All rights reserved.