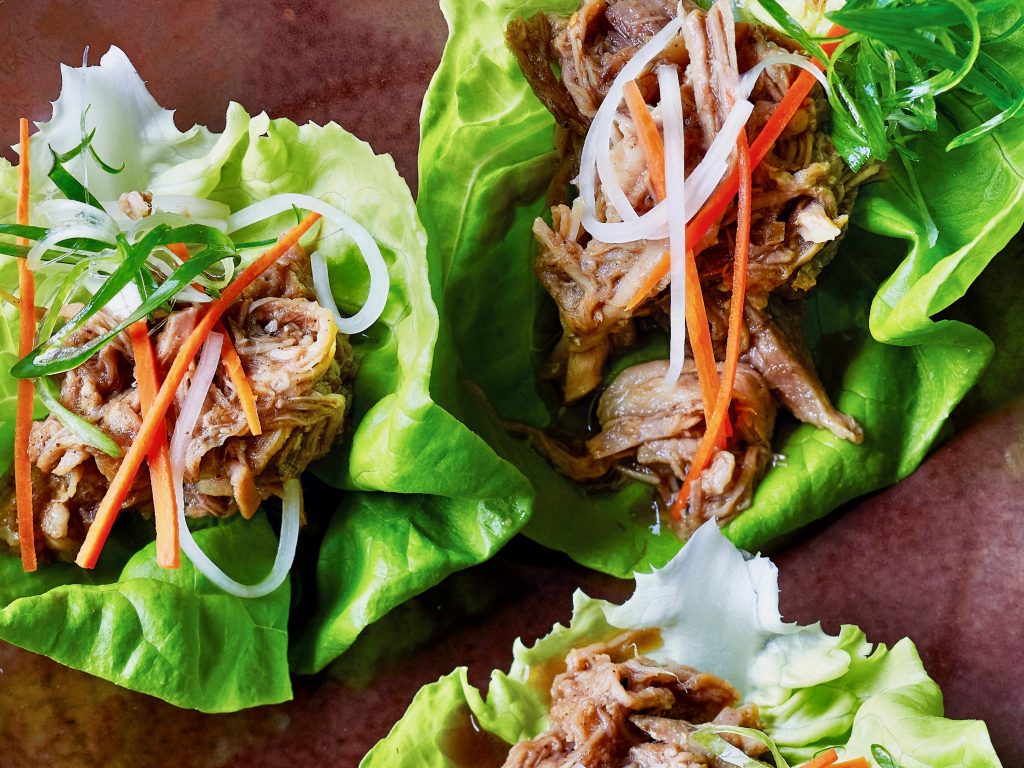 UPDATE 3/30/3020: A winner has been chosen at random, though I love her idea! Wendy Atkins is the winner of From Scratch: 10 Meals, 175 Recipes. Congrats to Wendy, a long-time home cook who lives in my home stat of Ohio, and who suggested mixing slow-roasted pork shoulder with cheese and filling pierogi dough with it. This will fit in beautifully with my high fat, high starch diet! Seriously, must try. The giveaway is now closed but comments remain open. Thanks to all who offered their own ideas. They're great!
Last week, knowing we had to limit our number of trips to the grocery store, and wanting to have plenty of food in the house in uncertain times, I picked up a whole pork shoulder, one of the most generous cuts of meat you can buy and one of the least expensive. I say generous because from this one cut and prepartion (slow-roasting) you can create numerous meals.
Over the course of a week, I made eastern Carolina barbecue, pozole rojo with shredded pork, and char siu lettuce wraps.
You can make goulash (a paprika based stew on egg noodles), a version of Sloppy Joe's using a tomato sauce and good chili powder served on a bun, a pork ragu on papperadelle).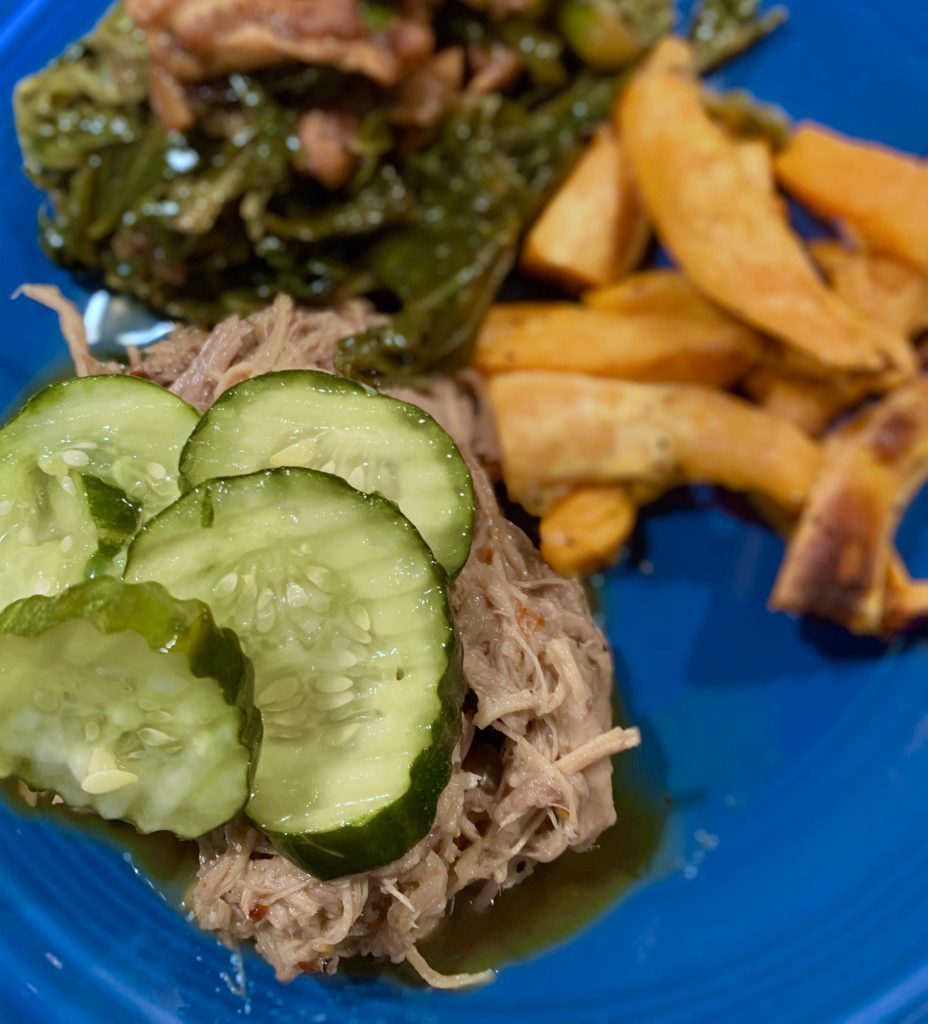 The below recipe is for a char siu that I love to use with the shredded pork (a variation on a recipe from Andrea Ngyuen in her exceptional book Asian Dumplings--all her books are exceptional, in fact). Serve it in butter lettuce, topped with julienned carrot and radish (and jasmine rice in the wrap or on the side).
To make the pork, cook it for 6 hours covered at 275˚F (or 4 hours at 325˚F), or until you can easily shred the meat, skin and fat. Remove all bones. It's ready to use in any way you wish.
It's so versatile, I created a whole chapter around it in my last book, From Scratch: 10 Meals, 150 Recipes.
The giveaway!
In the comments section, simply leave an idea for a use for shredded pork shoulder not mentioned in this post. I'll choose a winner at random next Monday and my publisher will send you a copy of From Scratch. There is a sad caveat, however: my publisher is unable to ship to Pennsylvania or California due to shelter-in-place rules, so there might be a long delay of the winner can only receive mail in these states.
To make amazing pork lettuce wraps, saute sliced scallions, grated ginger and chopped garlic in oil. Add the pork and stir-fry till heated through. Add enough char sui sauce to coat and serve as noted above.
Char Siu Sauce
A fabulous all-purpose Chinese-style sauce
Ingredients
½

cup

soy sauce

½

cup

hoisin sauce

¼

cup

honey

¼

cup

dry red wine

3

tbls

sugar

2

tbls

red wine vinegar

2

tbls

toasted sesame oil

3

cloves garlic

minced

2

tsp

five-spice powder
Instructions
Combine all the ingredient in a sauce pan and bring just to a simmer, then remove from the heat till you're ready to use it.