The new version of our Ratio app is now available, with a thrilling new feature. You can create your own custom ratios. For instance, while the 5-to-3 flour-to-water ratio, or 60% water, is the standard baker's percentage for bread, many prefer a wetter dough, as high as 86% for the no-knead doughs. Now you can create and save your own ratios. You can devise your own specific recipes and save them to your recipe library. And of course the app still functions as an all-purpose recipe calculator for 32 fundamental preparations. Simply type in the amount of one ingredient and the app automatically tabulates the amounts of all the ingredients.
Scale recipes up or down as needed. Want pancakes but have only one egg? Type that in to tabulate the correct amount of flour and milk. Want to triple the amount of dough for pizzas? It's a tap of a button. Have an irregular amount of ground meat and want to tabulate the right amount of salt? Type in the weight of the meat and the amount of salt for perfectly seasoned sausage appears. Want to reduce the amount of your favorite turkey brine for a small chicken? Type in the amount of water you want to use, and Ratio calculates the brine strength. I've added a couple new ratios (for an all-yolk pasta, for instance). And Donna's lovely black and white photographs at last get a proper display.
Cooking is not about following recipes (though recipes are important). Cooking is really about proportions of one ingredient relative to others and how those proportions work. A ratio is a starting point, the basis for infinite variations and preparations, whether for cakes, doughs, sauces, brines, stocks, thickeners, or custards. I wrote a book devoted to the idea, called Ratio. When Will Turnage, VP of Technology and Invention at R/GA, emailed me to ask if we might collaborate on an app based on the book, I was thrilled—a perfect union of cooking and our new technology. The new design is by David and Joleen Hughes, of Level, based in Calistoga, California. That's the new logo they've created for this site, the R with the quill and the knife, which will launch soon. If you already own the app, simply update it. Let me know if you have any problems. If you don't own it, we're keeping the $4.99 price the same for at least the next few months while Will works on the final innovation to follow his make-your-own-ratio functionality.
Will's and my biggest hopes are that this app encourages more people to cook and will make cooking for everyone easier and more fun. Happy cooking, all!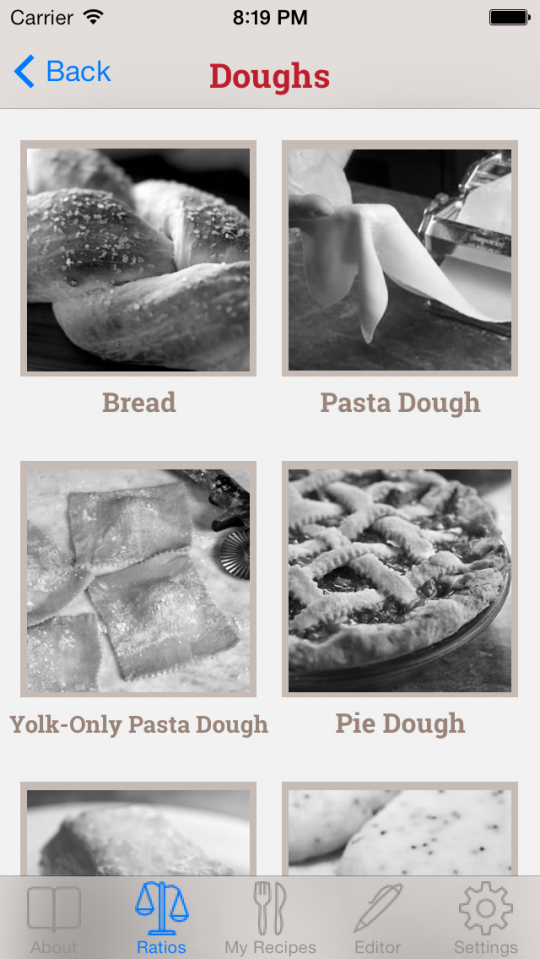 The new layout features photos and still divides the ratios by category.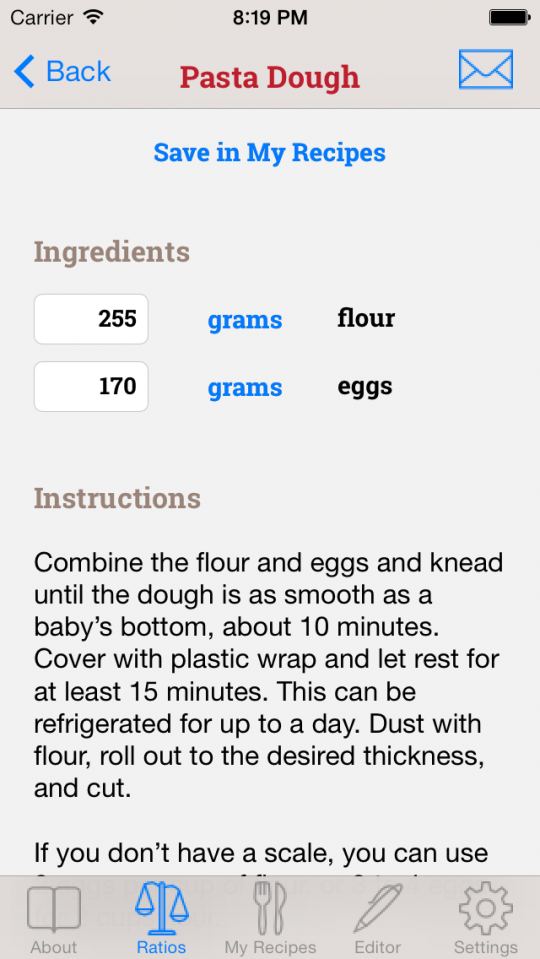 All ratios come with basic preparation instructions.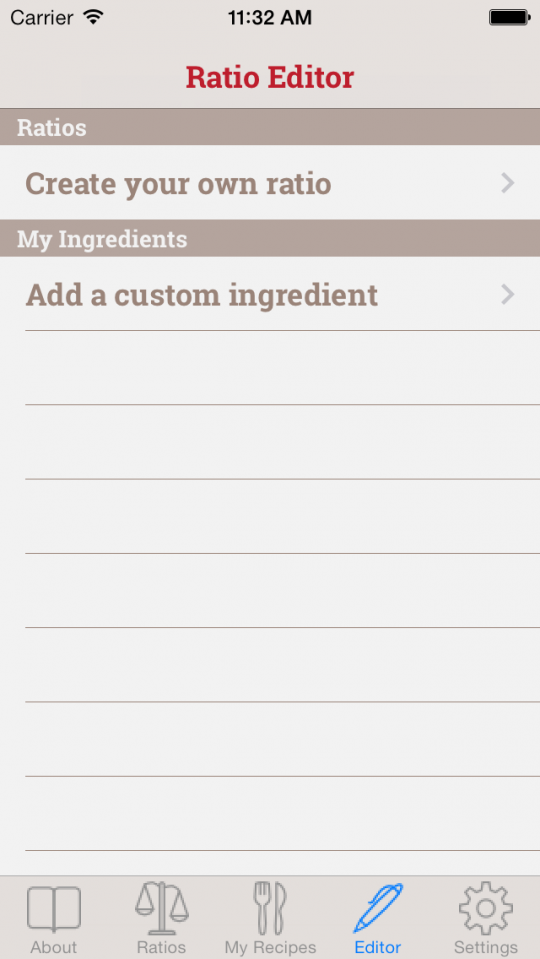 The coolest part of the Ratio 2.0 app is the ability to create your own ratios and recipes.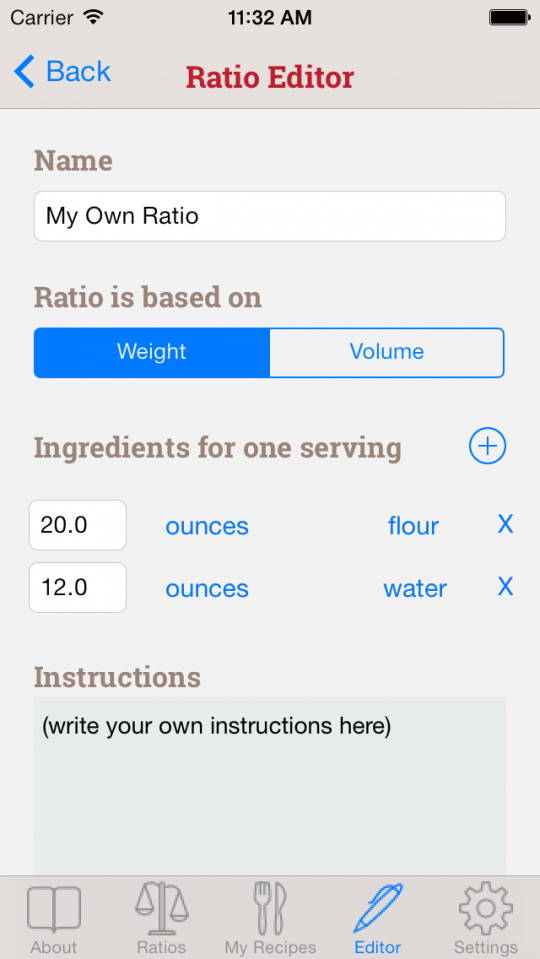 Related links:
© 2014 Michael Ruhlman. Photo © 2014 Donna Turner Ruhlman. All rights reserved.