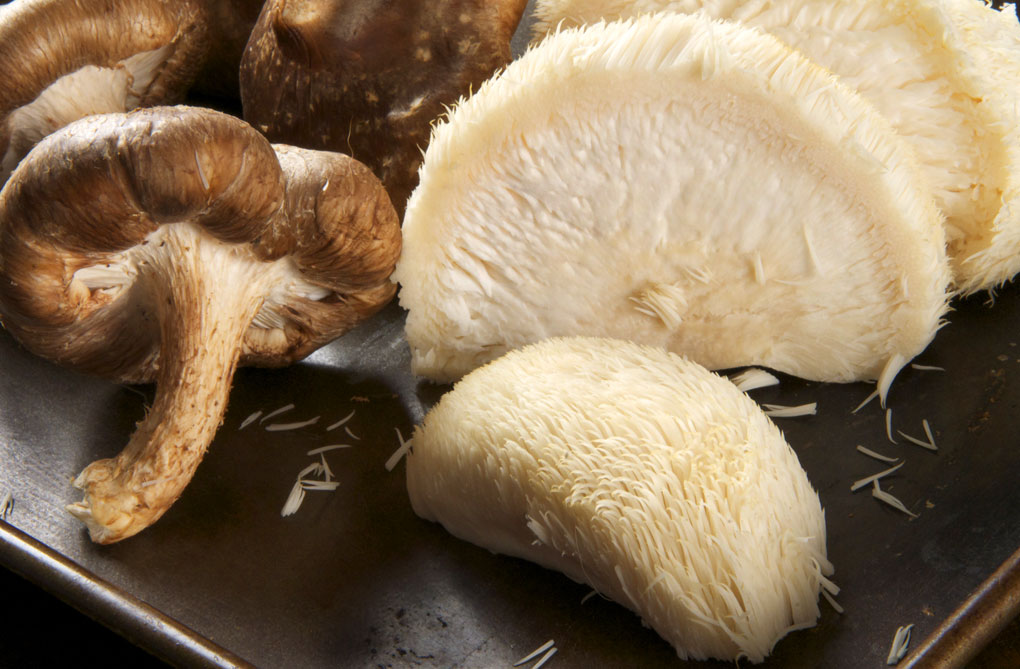 We have a wonderful mushroom grower at our farmers' market and as mushrooms are one of Donna's favorite foods, I try to cook them as often as possible. (The above photo by Donna shows shiitake and sliced lion's mane mushrooms.)
But a lot of people ask me the best way to cook them. While there's no one single right way, my preferred method is a high-heat sear followed by a deglazing with white wine, then adding butter and finishing over low heat.
This goes back to my days as a cook at Sans Souci in Cleveland, where I worked only briefly. But the executive chef there was Claude Rodier, who had trained under French chef Roger Vergé. He told me the above—get the pan super hot; sear them to get color, which means flavor; then enrich gently with butter. This jibed with how Eric Ripert cooked mushrooms for Joel Robuchon. He basically had to sear each oyster mushroom individually, pressing down on each to get a good sear. And it works.
Method:
Get a heavy stainless-steel sauté pan very, very hot—it almost can't be too hot.
Add a generous film of oil (mushrooms soak it up).
When the oil just hits the smoke point, add the mushrooms in one layer. Don't crowd them too much or they'll cool the pan down, simply release their moisture, and steam rather than sear.
Once they are seared I add minced shallot (or ramps, as shown below, since it's ramp season), sauté them briefly, and pour in enough wine to cover the bottom. I add salt and pepper at this point, plenty of pepper. When the wine has mostly cooked off, I lower the heat, add butter, and swirl it in. You could also add cream and reduce it by half for a beautiful mushroom cream sauce.
Mushrooms, simple and delicious, and they go with just about any savory preparation.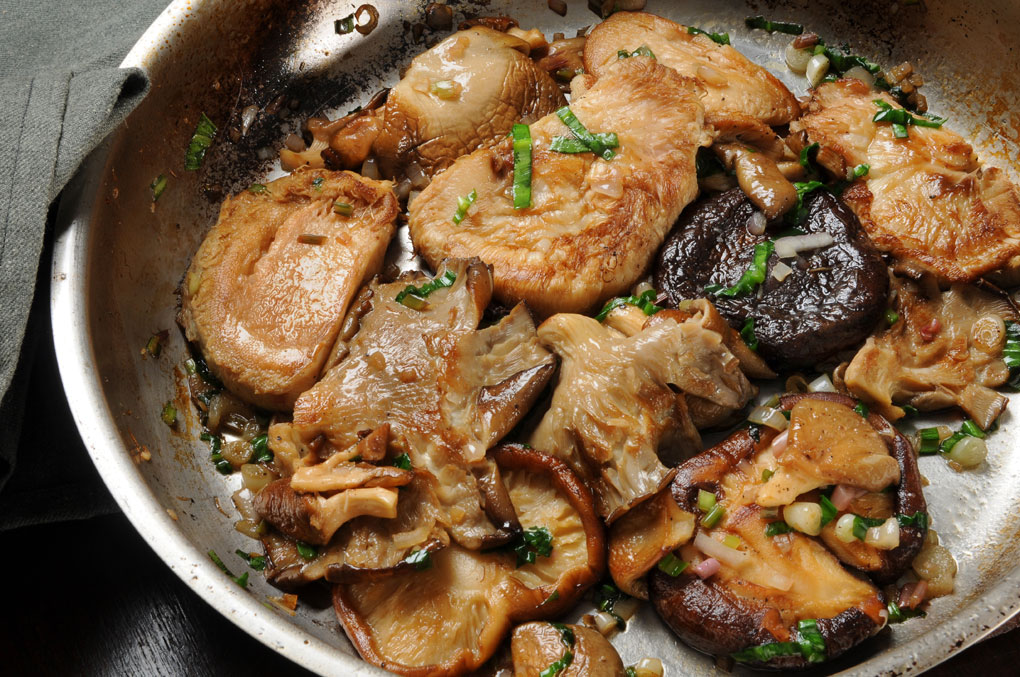 If you liked this post on mushrooms, check out these other links:
© 2014 Michael Ruhlman. Photo © 2014 Donna Turner Ruhlman. All rights reserved.