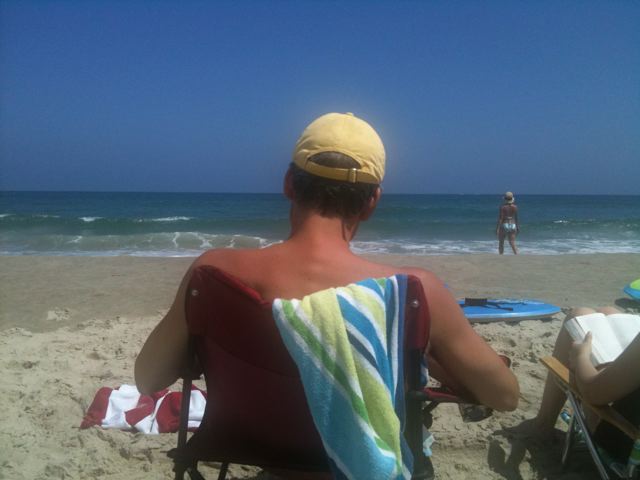 Taking a breather and have have been eating load upon load of NC clams. So good and so delicious.


The Perfect Way To Cook Clams
Use the little guys, little necks or cherrystones. Saute some garlic in a big pot in some butter or oil. Add a cup of white wine and a cup of water (all depends on your pot, you want plenty of steam). Throw in some fresh thyme, dump in your clams, cover and cook on medium high or high. Melt some butter. When the clams open they're done. If you have a lot, take out the open ones so they don't over cook. Eat them standing up, dipping clams in butter. If you want, strain the pot liquor through a coffee filter and use to make a clam chowder or clams sauce thickening with roux and enriching with cream.
And you can also grill them! Direct heat, covered, when they open, they're saying here I am, I'm ready!
Back next week. Happy summer!