Wrapping up three great days of Pigstock in Traverse City, MI, and I'll write more about it, but had to quickly share the astonishing differences in breeds of hogs, and most important, the difference between a factory-farmed pig and a properly raised pig.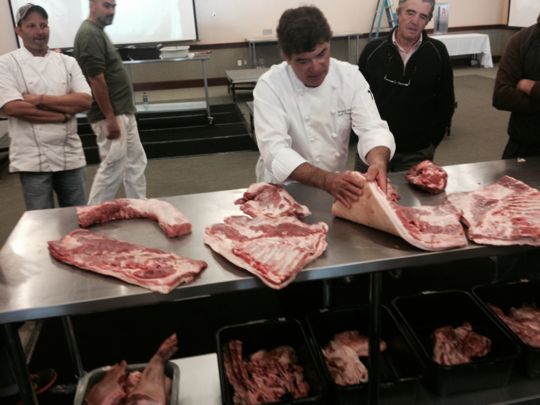 Above Brian Polcyn shows four different breeds. On the left is the belly of a factory-farmed pig, breed not known. Notice how diminutive it is, how little fat is on that loin, which I guarantee tastes like cardboard when cooked. Compare it to the one he's holding up, a farm-raised Berkshire-Duroc mix. When you buy the one on the left, not only will it not be a pleasure to cook and eat, you have cast a vote for more just like it. When you buy a belly from a farm-raised Berkshire, you have cast a vote for more of those.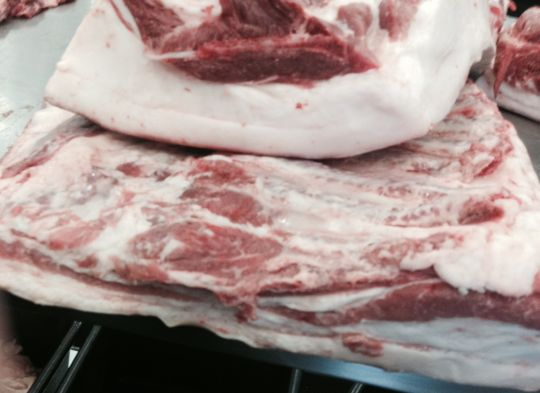 This is a close-up of the Berkshire belly and loin.
Every one of us impacts the food system each time we put our money down. I know it's not always possible, for numerous reasons, to buy the very best food for you and your family, but it's fundamental that you are aware of the impact of your actions and, if you care about the quality of what you and your family eats, the difference between good food and compromised food.