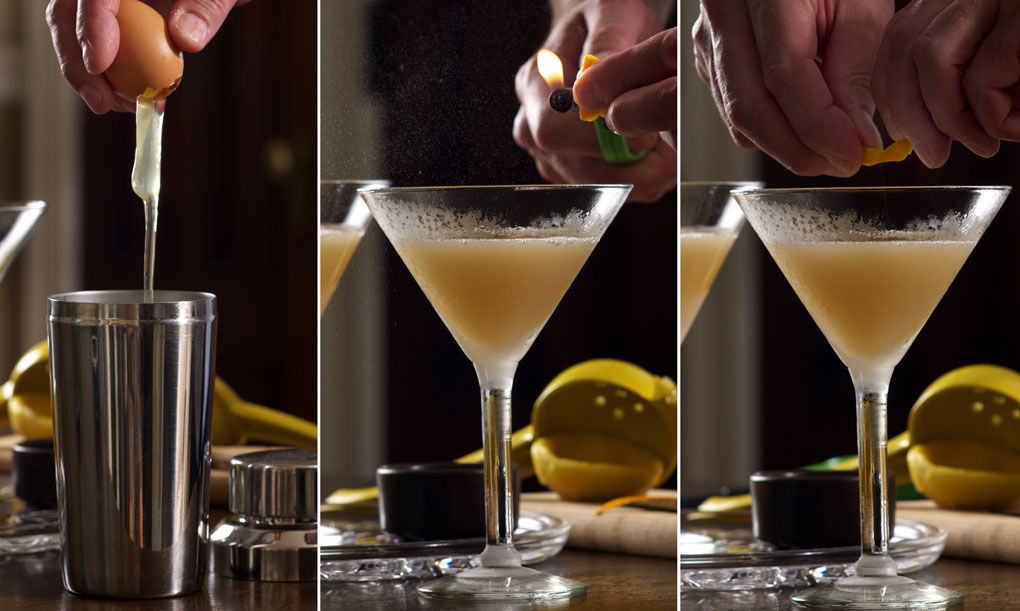 In my ongoing celebration/promotion of the new book, I'll be doing a series of egg-reliant cocktails. Here, images and recipe from a while back, the white gives body to a great and classic cocktail, the whiskey sour. It looks really gross coming out of the shell, doesn't it? Don't even need to say what it reminds me of! But man, does it turn the cocktail into something truly substantial. Bartenders will remind you that it's important to dry shake the ingredients first to denature that snotty-looking egg white. I get better and faster results by sticking an immersion blender into the shaker, giving it a serious buzz, then adding the ice and shaking till thoroughly chilled.
I love simple cocktails and this is one of the greats: whiskey, sugar, citrus. Feel free to omit the lime and add more lemon as limes are in short supply and expensive. It still kind of astonishes me that some bars keep a powdered sour mix when simple syrup and fresh citrus are not only easy to prepare, but result in a sparkling fresh cocktail.
It's Friday and as this cocktail has an egg white in it, feel free to call it a protein shake if you have an urge for a midday libation! Happy Friday, all.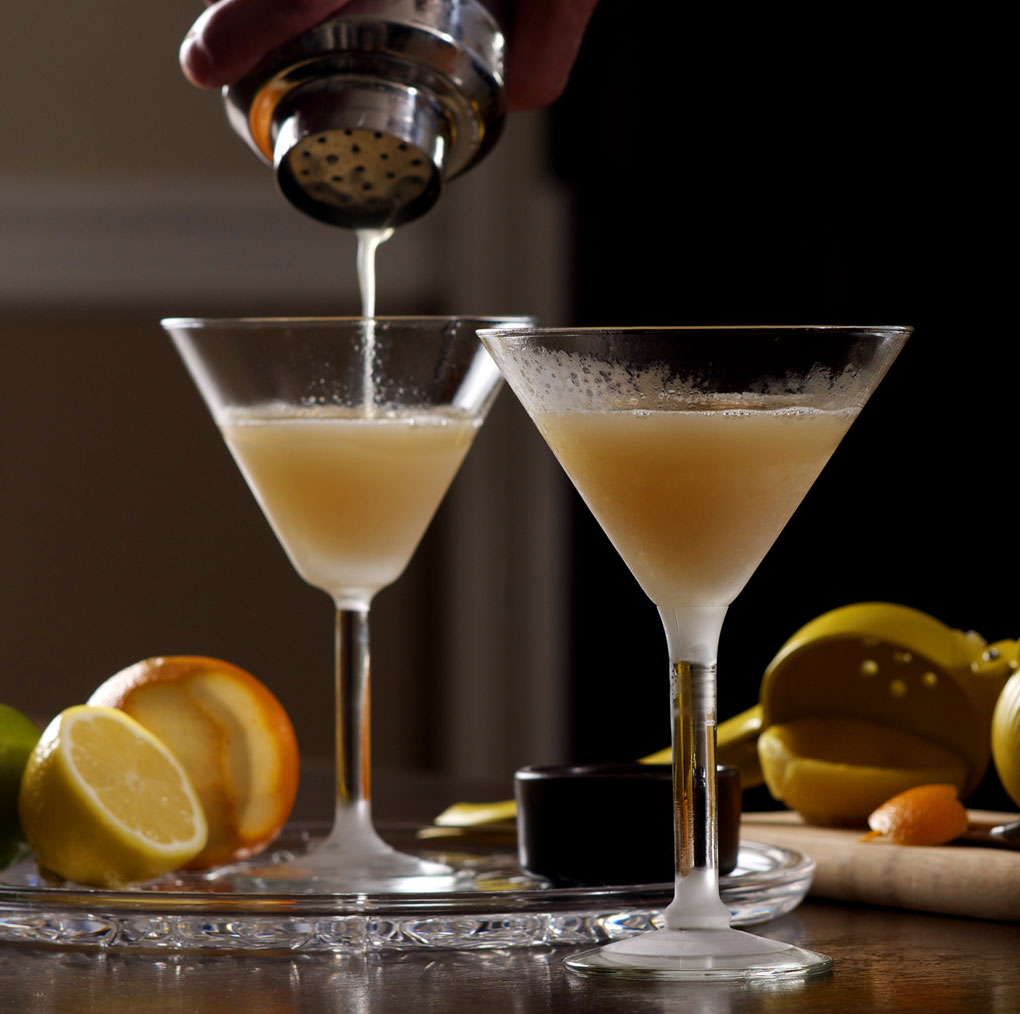 Whiskey Sour
40 grams egg white (1 large egg white)
35 to 40 grams 1:1 simple syrup (1 tablespoon sugar dissolved in 1 tablespoon water)
90 grams American whiskey of your choice (3 ounces)
30 grams lemon juice (2 tablespoons)
10 grams lime juice (2 teaspoons)
Ice cubes
Orange zest, or garnish of your choice
Chill two martini glasses.
Put the egg white in a cocktail shaker and shake thoroughly 20 to 30 times. Add the simple syrup, whiskey, and lemon and lime juices and shake again until well combined.
Fill the shaker with ice and shake gently to chill the cocktail completely. Strain into the chilled glasses. Garnish as you please.
Serves two, and I recommend, unlike the martini, having a second, as it's Friday.
If you liked this post on the \Whiskey Sour, check out these other links:
© 2014 Michael Ruhlman. Photo © 2014 Donna Turner Ruhlman. All rights reserved.