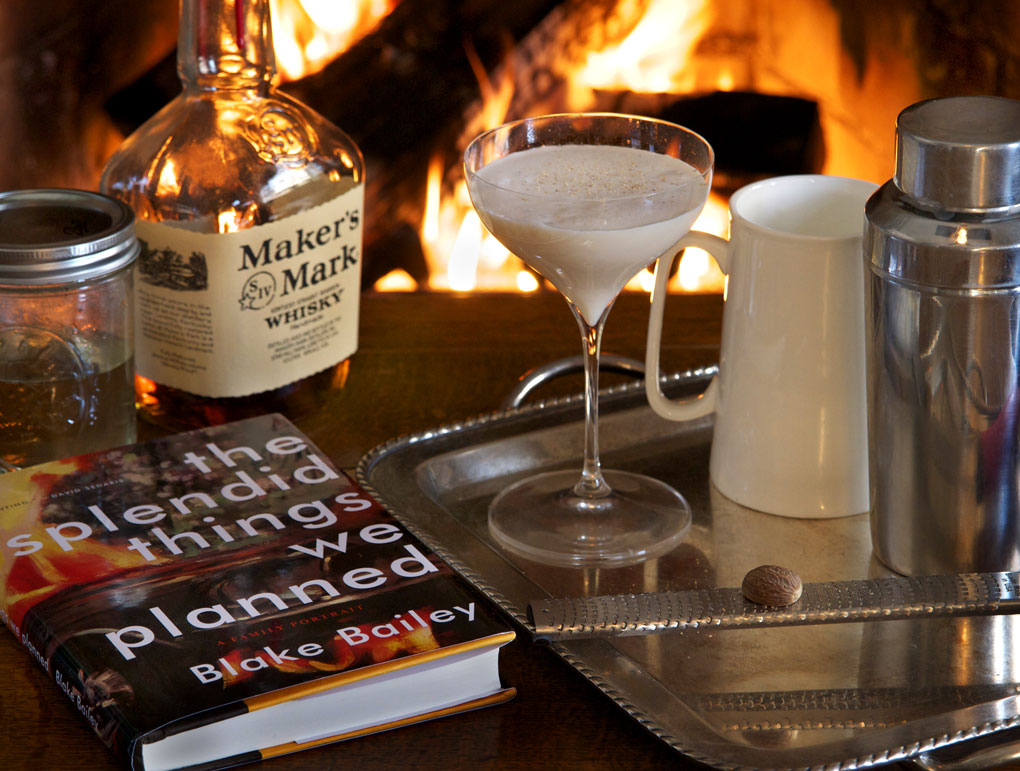 This is considered more a morning cocktail than one for a Friday evening, one to be offered, say, at a Tulane frat house brunch after a heavy night on Bourbon Street. But I want to write about it now for two reasons. First, it was a revelation to me when my dearest pal, Blake Bailey, Tulane class of 1985, offered it to me (one hung-over Sunday morning in Manhattan, in 1986)—wow, bourbon, milk, and sugar make a fabulous elixir. And two, because those days are now vividly returned to me in Blake's acclaimed new memoir, The Splendid Things We Planned, where I, our shared New York apartment, and a pregnant hooker from New Jersey, enjoy a cameo in this wrenching, tragic story about the havoc Blake's older brother brought on Blake's entire extended family.
In the book, Blake recounts his version of what I recounted in my mint julep post. (At the time of the post, Blake was mortified to be connected to the incident and demanded I remove identifying details. And now look at him, putting it out there in full view.) I highly recommend the book. It brought to mind a quote from another recent memoir, by Gary Shteyngart, to wit: When a writer is born into a family, it is the end of the family; if it is not the end of the family, it is the end of the writer.
At any rate, Blake, a preeminent biographer of American novelists (currently working on Philip Roth), mixed me a bourbon milk punch one crapulous Sunday in Manhattan long ago, and I was instantly taken (on the rocks, which is an acceptable option). So simple and so delicious, a pared-down, low-cal version of an eggnog. Come to think of it, adding a yolk wouldn't hurt.
So here's to you, Blake, dearest of old friends—good luck on the book tour. Look at us now. Who'd have thought? Isn't it lovely, as you say?
Bourbon Milk Punch
2 ounces Maker's Mark (Blake's preference at the time)
1 ounce simple syrup (or 1 tablespoon sugar)
4 ounces milk
Nutmeg for garnish
Combine the whiskey, simple syrup (or sugar), and milk in a shaker. Fill the shaker with ice and shake like mad to froth the milk.
Pour into a coupe glass and top with several gratings of nutmeg.
Serves 1
If you liked this post, check out these other links:
© 2014 Michael Ruhlman. Photo © 2014 Donna Turner Ruhlman. All rights reserved.