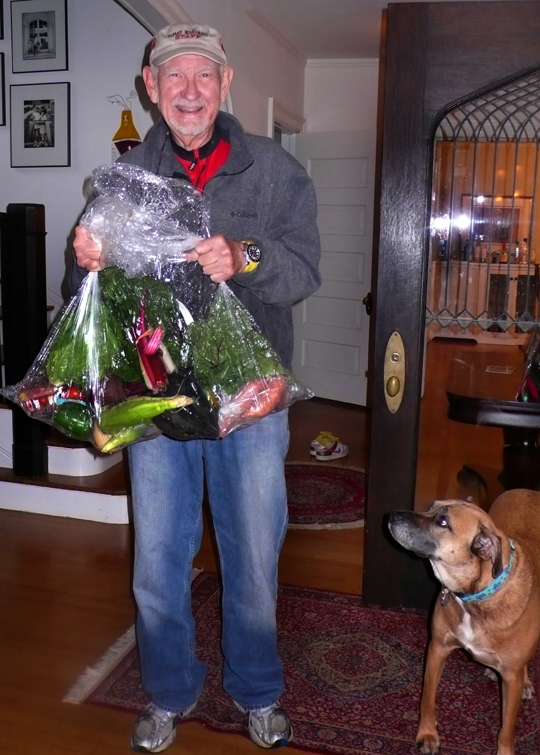 The eminent Stu Eilers, dear family friend, former esquire at Thompson Hine, was gracious enough to pick up our CSA this morning as no one was in any shape to drive (photo, just barely, by Donna).
Lot o' lettuce, lot o' green pepper.  Chard, a couple ears of corn, some fine crisp apples, tomatoes, cherry tomatoes, acorn squash, sweet potatoes.
Will definitely be poaching the lettuce again, this time with a tomato-water-butter sauce, technique to come soon.  Will fry more sweet potato chips to make the Browns game tomorrow easier to bear.
Now, with a belly full of grits, fried eggs, bacon and toast I can get to the real work of the day. OSU Illinois followed by OU-Texas, about all I'm good for.
And in the meantime, read this fine piece on writing by my pal Blake, his visiting being the reason for this morning's hangover.