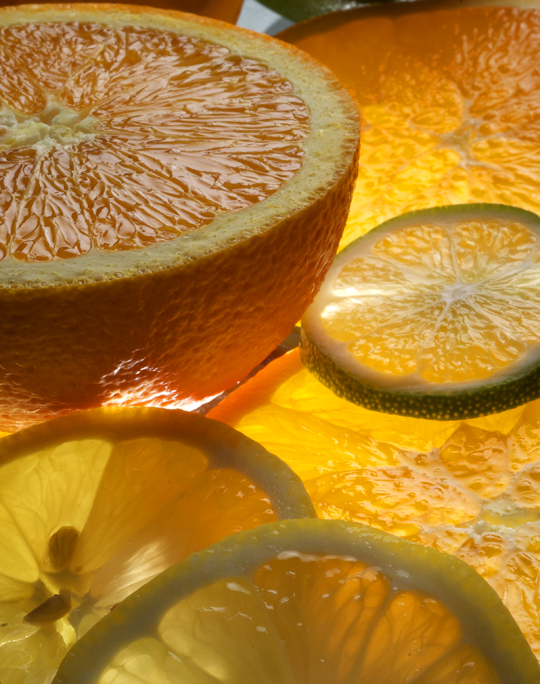 Photo by Donna Turner Ruhlman
Long enamored of black and white, my wife and collaborator has been working on a series of food shots featuring not food so much as the color of food. If you like her work, let her know, spread this link on facebook or twitter, or have a look at her gallery at ruhlmanphotography-404.com.
This last one reflects where we've been. Florida at the height of citrus season.  Great weather for the first time in a decade, excellent lunch at Cafe Morada, jaw achingly chewy conch fritters at Alabama Jack's, an excellent meal at a new place on Palm Beach (my mom's a real estate agent at Sotheby's there) at Buccan, and delicious and genuine daiquiris at Nick and Johnny's watching Duke's final win (sigh).
Back home and will resume posting Monday (thinking stock more on stock, thanks to Twitter)!
As ever, I'm grateful to all who come to this site, especially those who comment and keep the conversation lively! Thank you!
Want more food writing? Have a look at some of my books:
Happy cooking, everyone!
© 2011 Michael Ruhlman. Photo © 2011 Donna Turner-Ruhlman. All rights reserved.