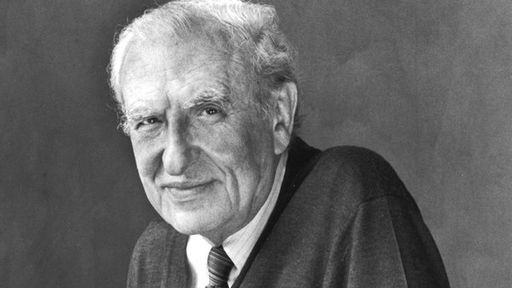 Photograph by Marion Ettlinger/Corbis Outline
"Ambition and a little luck are good things for a writer to have going for him. Too much ambition and bad luck, or no luck at all, can be killing."
The above quotation comes from a great essay on writing by Raymond Carver. I think of it now because I have been lucky, and when one of the sources of the great good fortunes of your life dies, you should take note, and give thanks.
I was lucky enough to be friends with the Sulzberger family (owners of the New York Times) when I was in college, and through them met Arthur Gelb, then deputy managing editor of the paper. I wasn't even a college junior yet and I'd never published a word, but hearing that I wanted to be a writer, he started giving me assignments. "You're studying in England this year—you should write a travel piece." When I expressed hesitation and doubt, he shooed it away with his broad hand. "A great travel story is a letter home, that's all. It's a great letter home." Well, that I knew could do. And I found a story, the little-written-about city of Antwerp, hooked to its diamond industry.
And then another. And by the time I graduated from Duke, I had an offer to be a beginning reporter at a small Florida paper. I told Gelb, who said, "The New York Times is where you want to end up, right? So start here." And so I did. As copyboy, from 7 p.m. to 3 a.m., and thrilled and awed to be in the city. Even before my first day on the job, with Arthur's help, I convinced Bill Honan, the culture desk editor, to let me go to Dallas (I paid my own way) to interview a rock star, David Byrne, who was directing his first feature film.
That was how I got on my feet doing the only work that mattered to me. Reynolds Price had taught me how to sit down every day and do the work. Arthur Gelb set me in motion in the world.
I'm a tiny voice in a powerful chorus of writers who were not supported, not encouraged, but more like set on fire by this force of nature. "Arthur Gelb, who by sheer force of personality was a dominant figure at the New York Times for decades," Sam Roberts wrote in today's obituary, noting the many protégés he helped to raise: Maureen Dowd, Ada Louise Huxtable, Michiko Kakutani, Frank Rich, and John Rockwell.
As a reporter roving the Greenwich Village hangouts in the 1950s and 1960s, Gelb would discover and write about Lenny Bruce, Barbra Streisand, and Woody Allen, among countless others.
Above all he was enthusiastic. About seemingly everything. And in love with the newspaper. Crazy with enthusiasm. Maureen Dowd described Gelb, when he had a story, as "eyes going like a slot machine and arms like airplane propellers." A cartoonish vision that is spot on in spirit.
He was a main force behind the weekly sections as the Times expanded, a move adopted by papers nationwide. He championed the work of Craig Claiborne and helped to elevate journalism and criticism about food (at the time denigrated by "real" reporters) as worthwhile news. Gelb loved restaurants and eating and food, and theater and nightclubs and page-one stories and rewrites and tales of the old city room and The Front Page. He loved seemingly everything. And in this he was to me unique among journalists. Every journalist I've ever met has a strong cord of cynicism running through him, more or less required by the work. I never saw this in Arthur Gelb. He was at heart a romantic, and always on fire.
He inspired me then and inspires me still.