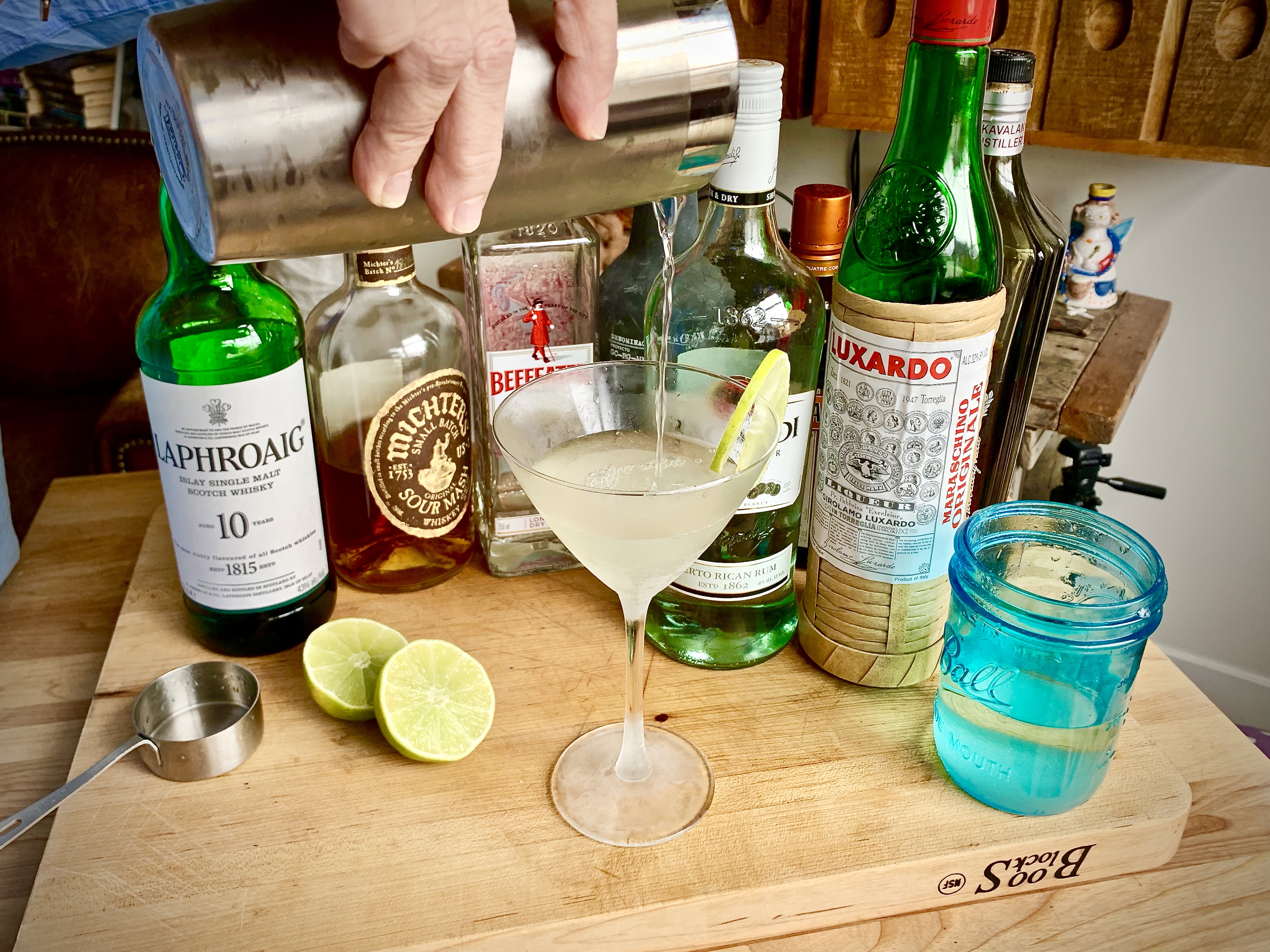 I did not splurge on the Crème de Violet for the Aviation, which is not, IMHO, strictly required for the bracing, gin-based concoction. I prepared our cocktails for a Zoom reading Sunday night by the estimable Bill Roorbach, isolating in Maine.
Bill read a new short story called "At 12," referencing the Sally Mann book of photos whose subject is the evolving identities of adolescent girls. (And I'll take the opportunity to recommend both Bill's fine book of short stories, The Girl In the Lake, and Sally Mann's superb memoir, Hold Still).
I highly recommend such gatherings. What a strange comfort it was to see so many faces, most of them unfamiliar, isolating just as we were, but here together. We did another last night with Bill's fellow Mainer, Lily King and her new book, Writers & Lovers.
A new cocktail each evening has been one of the pleasures on quarantining (thus the Aviation). Finding a surplus of Bacardi in the pantry (leftover from a Christmas rum punch), I suggested for the following evening, a proper Daquiri (rum, lime juice, simple syrup).
Having enjoyed the Aviation so much during the reading, and in possession of Luxardo, I thought, "Hmm." And sure enough the combination was eminently worthy of becoming a cocktail itself, which I will call the Maraschino Daquiri.
A cocktail variation is born. (Not to be confused with The Casino, which is an Aviation with Luxardo and orange bitters replacing the Crème de Violet.)
Update 4/10/20: Or simply renamed! If you'll see the comment below, I have renamed the El Floridita, after the bar in Cuba, though I use considerably more Luxardo.
Cheers, to all on this our third week in quarantine, and our third Friday Cocktail Hour.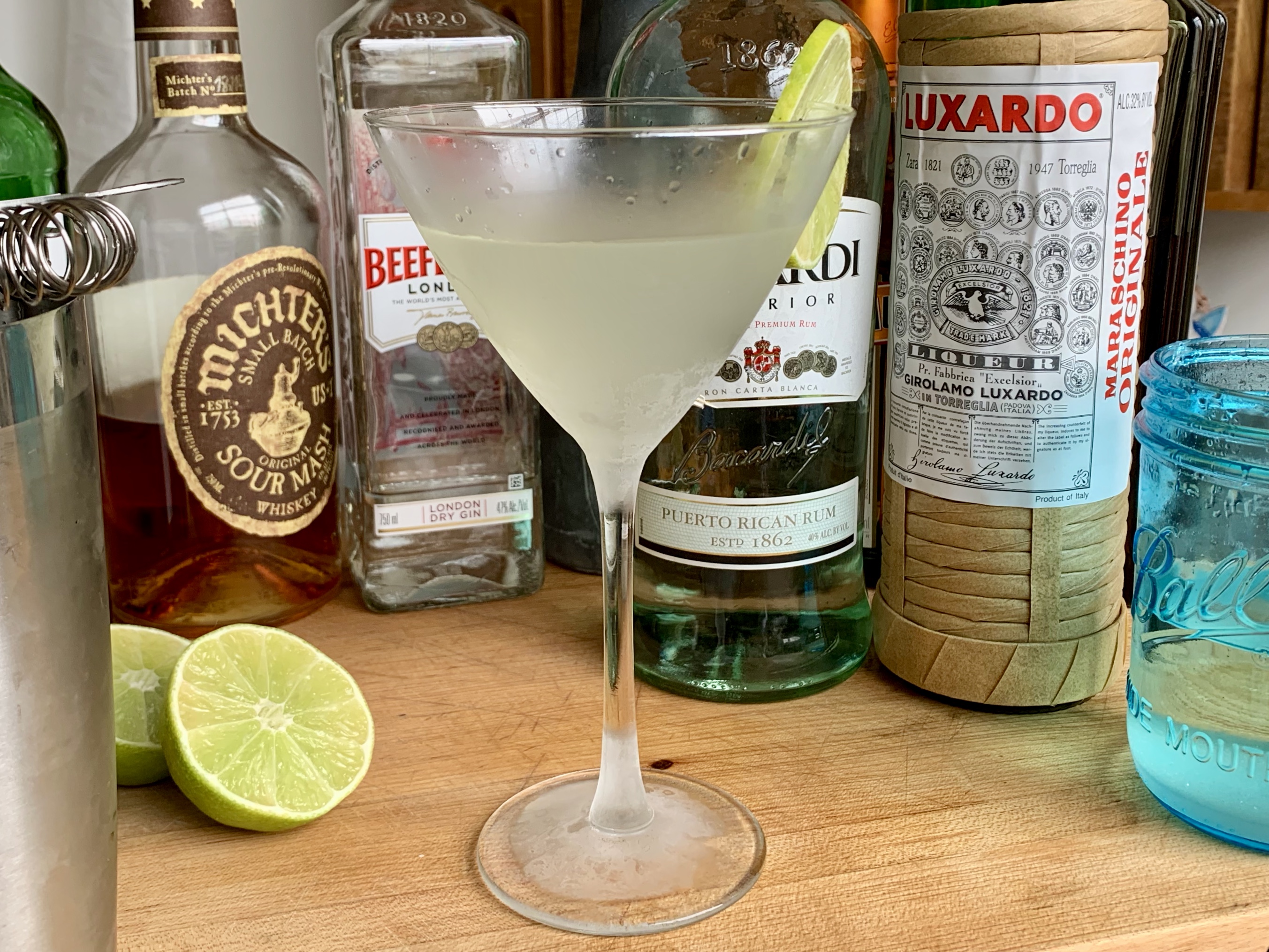 Maraschino Daiquiri
A variation on the Aviation and the Daiquiri
Ingredients
4

ounces

light rum

2

ounces

lime juice

2

ounces

simple syrup

(equal parts sugar and water)

1.5

ounces

maraschino liqueur

(Luxardo)
Instructions
Combine the ingredients and stir. Taste. Adjust for sweet-sour balance.

Fill your measuring glass with ice and stir to chill. Pour into chilled coups, martini glasses or, if you prefer, into tumbler with ice.